The Royal Windsor Garage was located at 334-364 Dougall Avenue, in Windsor, Ontario Canada a few blocks south of the Detroit River. It was a large private three-story parking garage complete with service facilities that were in operation as early as 1928. At some point in time possibly post-war, Noble Duff purchased the facility and located his Meteor Lincoln Mercury dealership in the Garage.
The lead image of the backside of the building where the Noble Duff Service Department was accessed and a full-sized enlargement of it (below) contain a 1957 Canadian Ford Monarch photographed in August of 1958.
Share with us what you find of interest in these photographs courtesy of the Southwestern Ontario Digital Archive.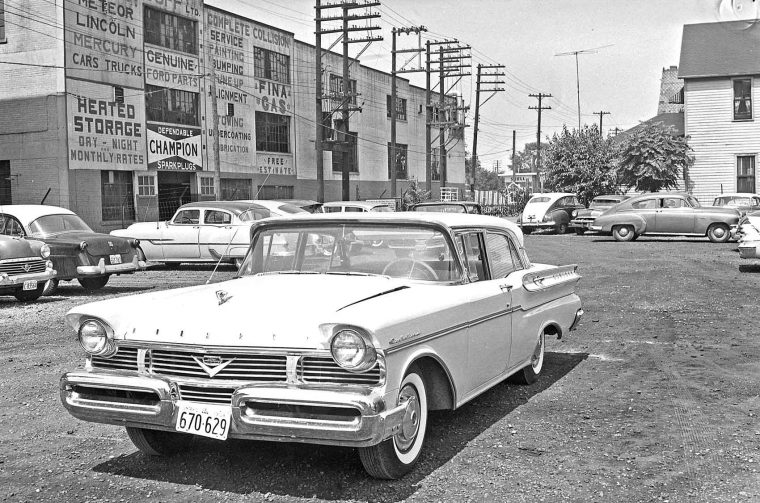 1957 Canadian Ford Monarch in the lot behind Noble Duff Meteor Lincoln Mercury.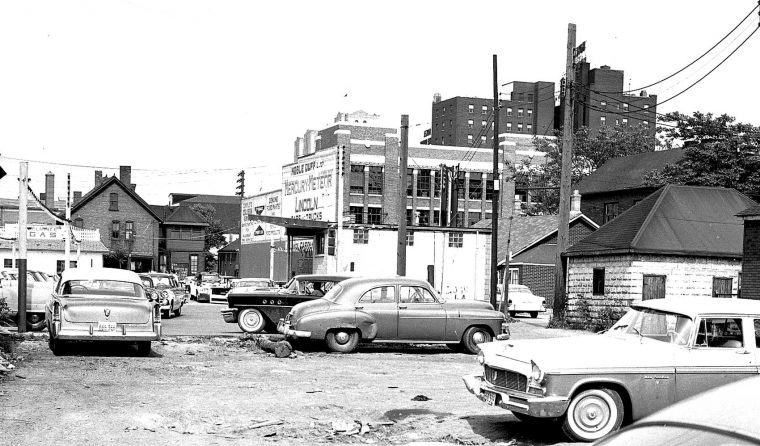 Partial view of the front and left side of the Royal Windsor Garage with Noble Duff signage.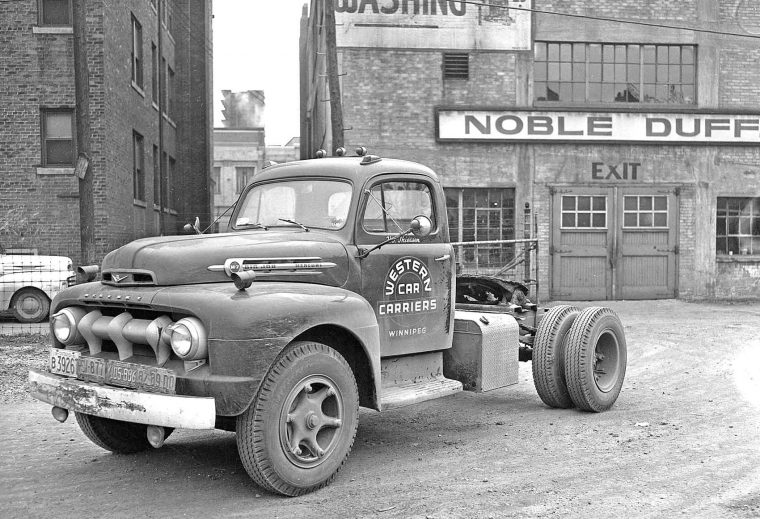 A Mercury Canadian Ford tractor photographed near the service entrance in 1952.