In Part I of 1930s Ford Super-Service Stations we reported: "In an effort to capture a larger market share in 1935 the Ford Motor Company was promoting "Ford Super Service Stations" which were service garages that also sold gasoline, parts, accessories, and new cars. The concept was not a new one as the Automaker sold franchises for similar operations as early as 1914."
"In 1931 the "Ford News," a Ford Motor Company dealers publication reported about a Ford dealer that operated a "Super Service Station" which may have been the beginning of a sales campaign to promote a new name for the facilities."
Today we return with five new images and begin with the lead photo containing a 1935 Ford taken at a "Ford Super Service Station" that was probably located in the greater Detroit area. In addition to offering Shell gasoline, Ford Benzol (Benzene) was also available. Benzol is refined from coal tar and made up primarily of benzene and toluene. The Ford Motor Company produced Benzol from coal tar, a by-product of the production of coke and coal gas from coal at the River Rouge Plant in Dearborn, MI.
Share with us what you find of interest in the photographs courtesy of the Henry Ford.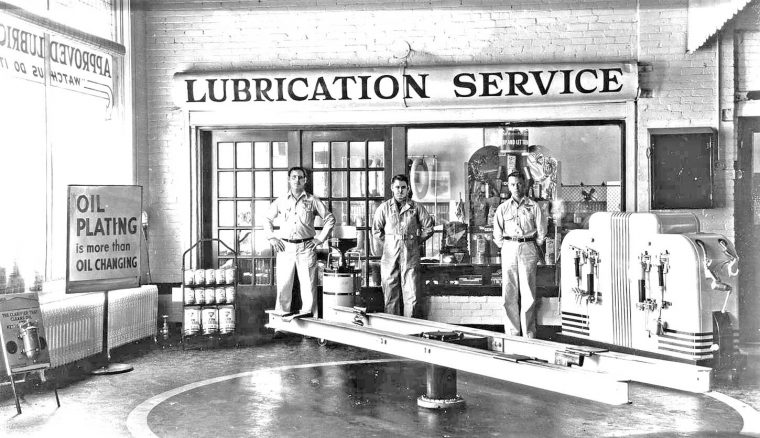 "Ford Approved" Lubrication Service at a Ford Super Service Station in 1939. Note the elaborate grease and gear oil dispenser on the far right and the "Clarifier" (a bypass oil filter) display on the far left.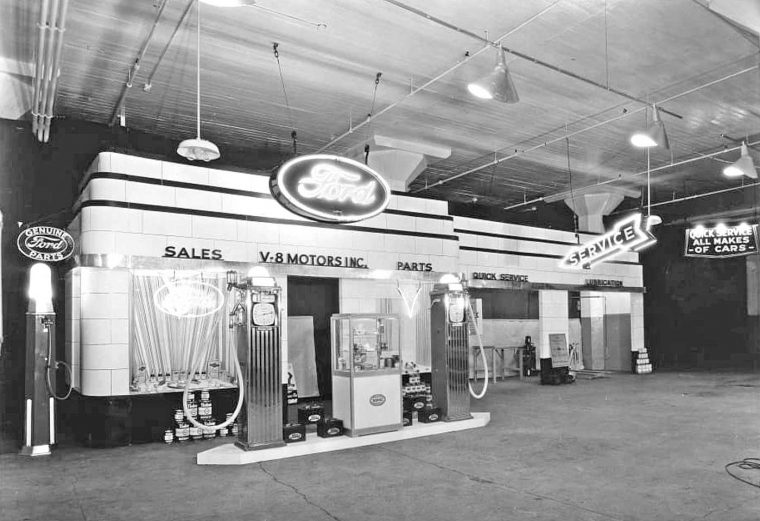 Super Service Station mockup at a Ford Service Clinic in Cincinnati, Ohio, 1936.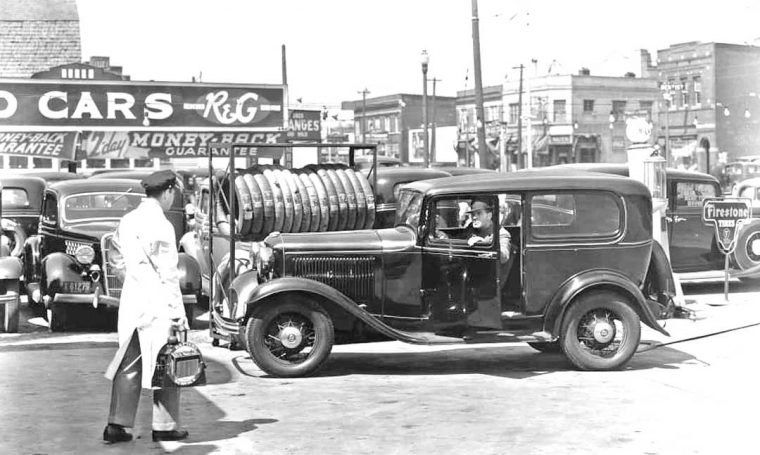 Super Service Station mechanic carrying a Ford battery service kit in 1936 out to a customers 1932 Ford Tudor.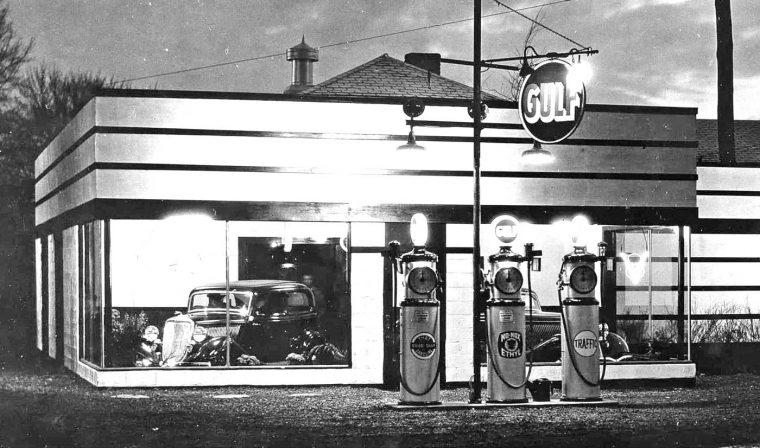 McCombe Motors Inc. Ford Super Service Station Ravenna, Ohio, 1934.