"Miss" Elfrieda Mais (Hellmann) was born in 1892 at Indianapolis, Indiana, and began her career as an airplane daredevil and wing walker at the age of eighteen in 1910. A year later in 1911, she married racing driver John A. "Johnny" Mais, and in 1912 began driving racing cars. Elfrieda did not compete in auto races because the AAA and other sanctioning bodies did not allow women to drive in auto races with men before World War II.
Unable to compete on the track she traveled the midwest racing circuit and began running by herself against the clock in time trials and performed stunts between race heats. However, she did compete in "outlaw" non-sanctioned races organized by "Johnny" Mais. She set unofficial one and two-lap track records on one and two mile dirt tracks in Kansas between the mid-teens up until the early-1930s.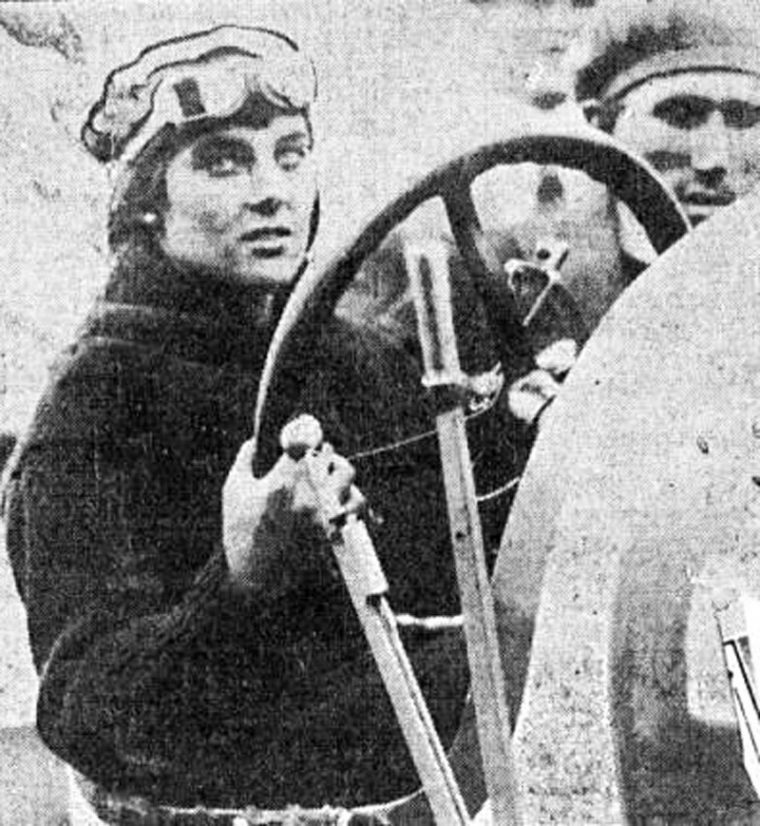 Early photos of Elfrieda Mais in an early racing car (above) and in a Dodge Brothers racing car (below) courtesy of kansasracinghistory.com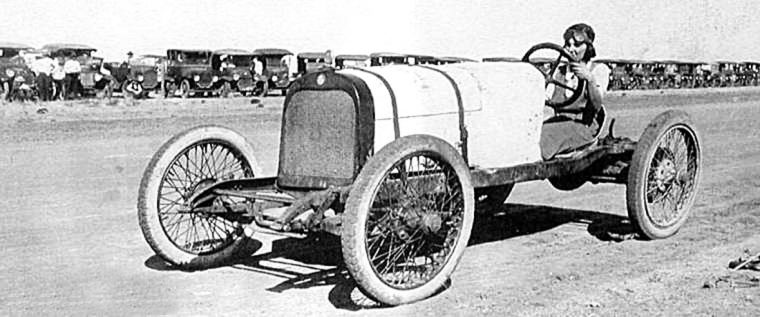 One of the stunts she performed later in her career was driving her E1 "Mais Special" racing car through a wooden wall (sometimes set on fire) set up on the main straight of speedways between races.
On September 27, 1934, at the Alabama State Fairgrounds Track located in Birmingham, it appears she died on her fourteenth attempt after crashing through a flaming wall. After passing through the wall it is reported that she and the "Mais Special" crashed through the outer track wall and hit a road grader followed by a crash through the Fairgrounds enclosure where the racing car hit a parked car and injured two boys, and a fair performer were also injured in the crash. See video (below) filmed before her thirteenth attempt.
Share what you find of interest in the photographs and the two videos (below) in this post. Learn more about Elfrieda Mais and other early women racing drivers at Bob Lawrence's Vintage Auto Racing website.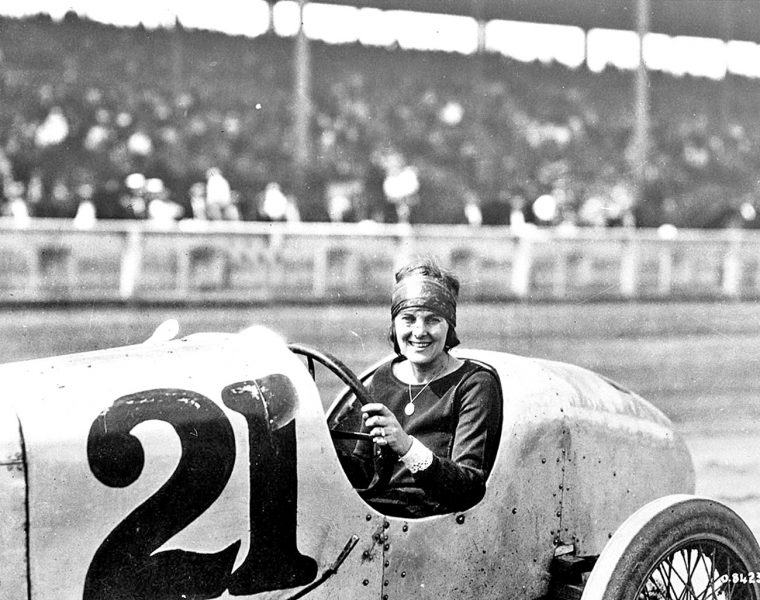 "Elfrieda Mais" posing at a fairgrounds racing track courtesy of cneheritage.com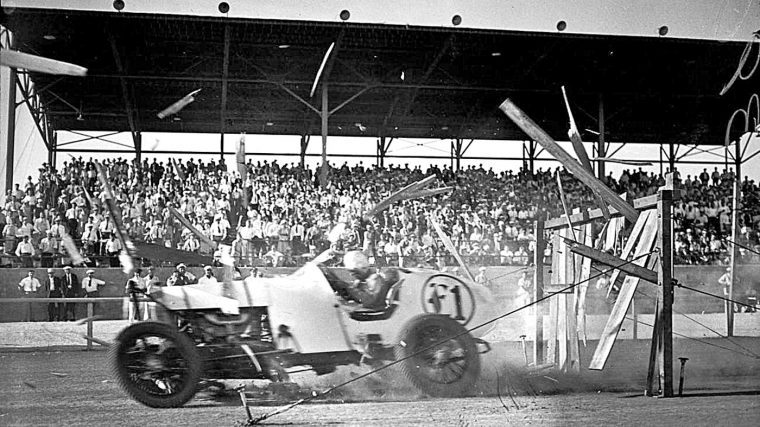 Crashing through a wooden wall in the E1 "Mais Special" courtesy of Ryan Smith/Reddit.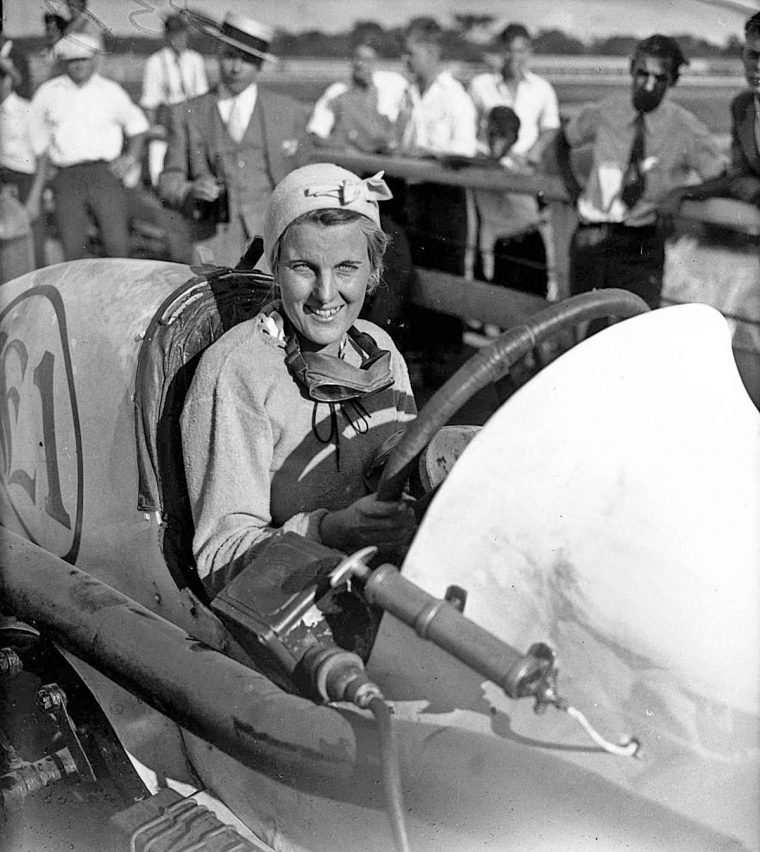 Full-sized version of the lead image courtesy of the "Chicago Tribune."
The video above was filmed a few weeks before her death in 1934 on her thirteen attempt of crashing through a wooden wall. The video (below) contains photos of Mais as an airplane wing walker and dare devil.