Today's lead image in the "Kodachrome" Photo Series is cropped version of a professional promotional shot taken for Volkswagen of America. It contains one of the automakers second most memorable vehicles it produced in the period which has become popular with collectors and is quite valuable today.
As is the usual practice in this series, we ask our readers to tell us the year, make, and model of all of these vehicles along with anything else of interest in the photos. You can look back on all the earlier parts of this series here.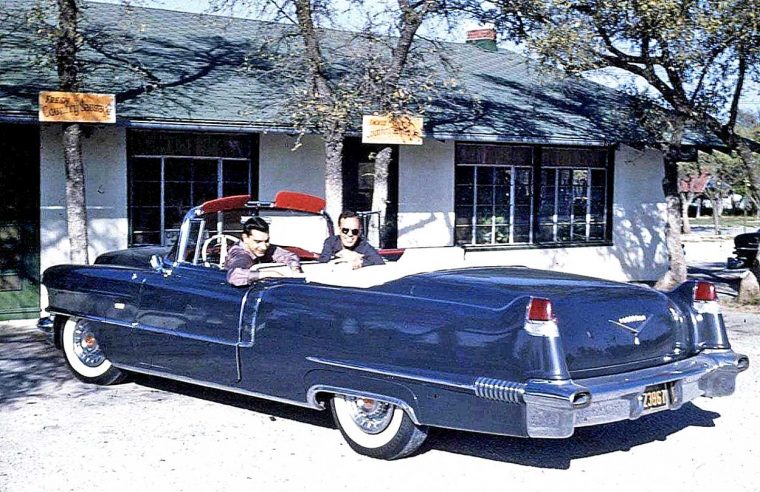 The "Fresh County Sausage" sign on the far left may indicate that this pair gentleman are raiding the grocery bags behind the front seat?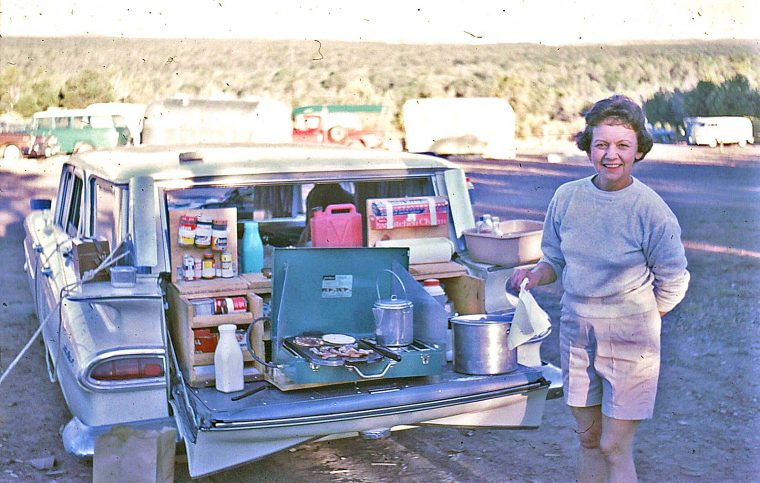 Check out this custom built tailgate kitchen, and note how the fins on the car provide more room for preparing meals.