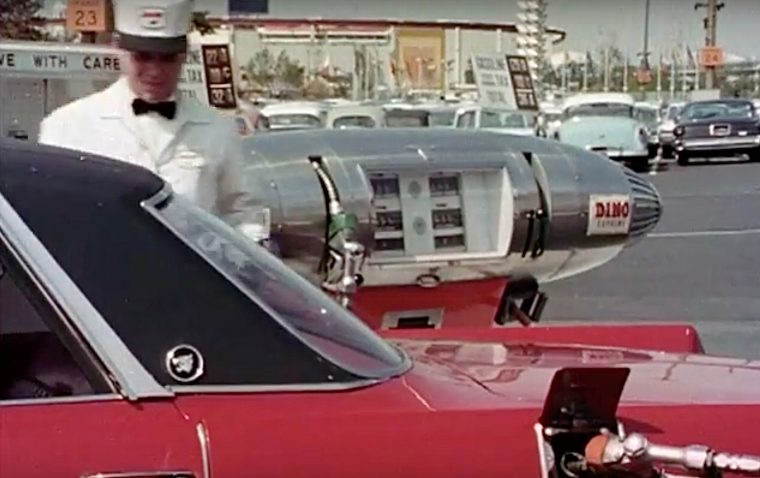 Today we have a special video treat presented by United States Steel filmed at the 1964 New York World's Fair showing in the futurist on site Sinclair gasoline station in detail.
The action at the gasoline station in the film presented by United States Steel begins at the 1:50 minute mark with views of some of the ten-thousand cars in the parking lot. The production then focuses on the Sinclair filling station in detail and the three gasoline pump islands equipped with the satellite fuel pumps.
The film then moves on to feature, buses, a one-thousand slip marina for fairgoers that arrive by boat, and hydrofoils that transport visitors from New York City. The Sinclair commercial then covers the oil company's "ultra-modern floating service station" situated on top of a fuel tank that supplied fuel and oil to private boats used to transport visitors. At the 6:40 point the video continues on to show visitors the other exhibits and the Fair.
Share with us what you find of interest in the video.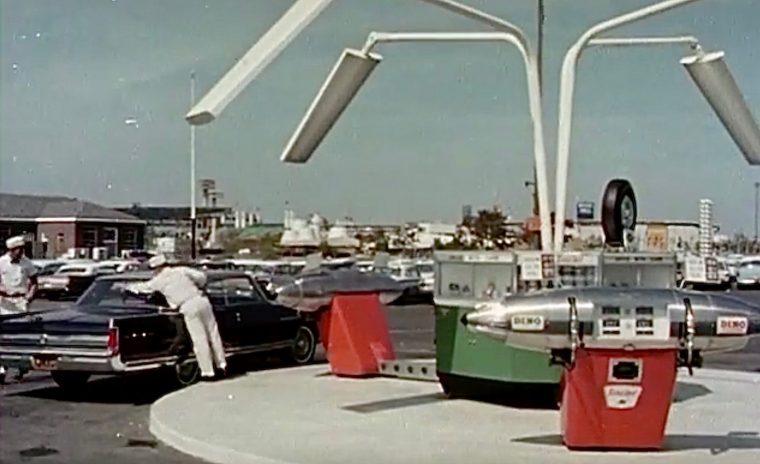 One of the three "orbiting satellite gasoline pump islands and central customer service cabinets."
The demonstration of the Sinclair "orbiting satellite gasoline pumps" and other services at the fair can be found between the 1:50 to 6:40 minute marks in the video.