The pair of two-tone blue and white sedans in the lead image parked out in front of Al Fink's modern new car dealership building appear to be twins? We are wondering if the scoop like object at the top of the rear quarter panel below the rear window on the car on the right-hand side indicates that this car was equipped with air conditioning? Note the Neon GM "Hydramatic" sign in the showroom window.
As is the usual practice in this series, we ask our readers to tell us the year, make, and model of all of these vehicles along with anything else of interest in the photos. You can look back on all the earlier parts of this series here. 
Editor's Note: We will be competing at the Mt. Equinox Hill Climb over the weekend and will return with a new feature on Monday and hope all of our readers have a great weekend.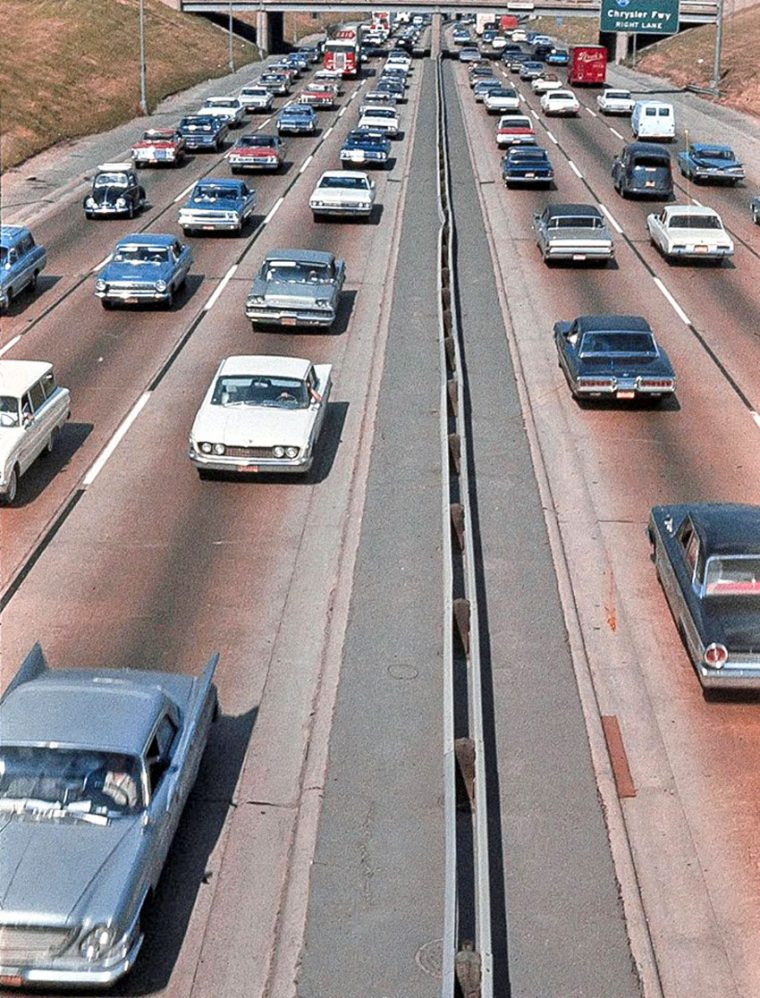 A 1960s highway scene near the "Motor City," based on the sign visible in the image can you identify this roadway.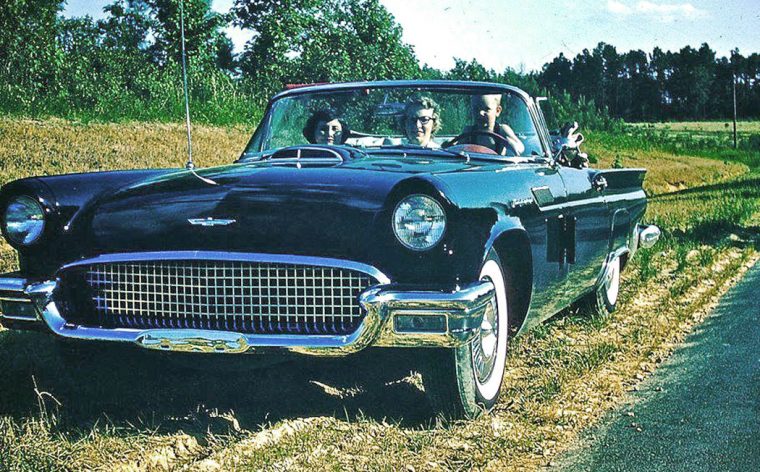 The young boy behind the wheel was enjoying being in this sleek two-seater.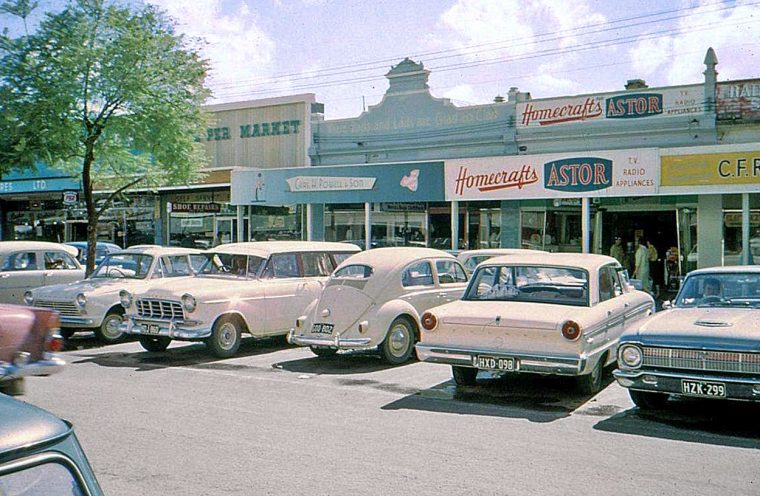 A shopping center parking lot view on the other side of the world contains some interesting vehicles.