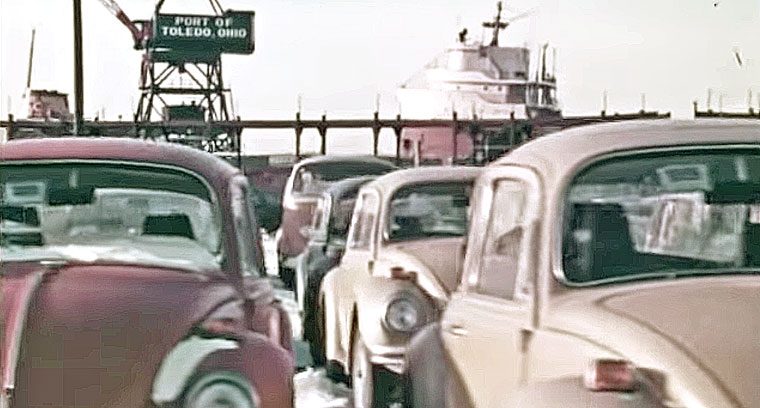 Today's feature 1970s video titled "The Bug and The Beetle" is a somber internal corporate film where Chevrolet takes a look at how it thought the foreign invaders, "The Bug" and the "Japanese Beetles" (Toyota and Datsun) could easily put the automaker out of business.
The narrator of the film in a somber and down to business tone unravels the story of how the Volkswagen, which was first imported in January of 1949 and other imports had managed to capture a large percentage of Chevrolet's market share in a little over twenty years.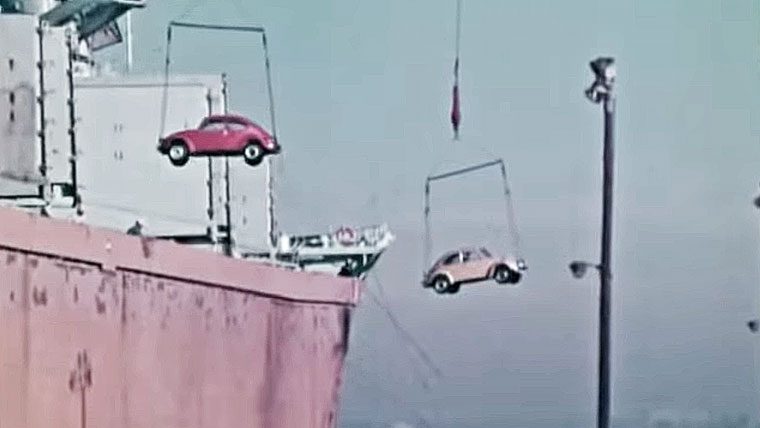 Volkswagen "Beetles" being unloaded from a cargo ship.
Instead of taking an honest look at how the Company and its officers and management, designers, engineers, and bean counters had contributed this situation, it openly blames the blue-collar workers and lower-level office workers for not doing their job very well and for excessive absenteeism.
Take a break or come back to it and sit down and take the time to watch this captivating production where Chevrolet officials after recently approving and introducing the Vega, one of the most problematic vehicles ever built, further alienates its workforce and condemns them for this sorry state of affairs.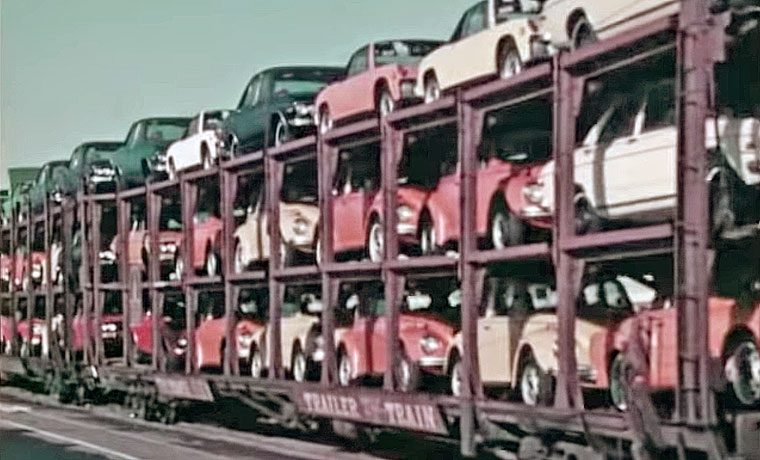 Train load of imported cars traveling by rail to distributors and dealers.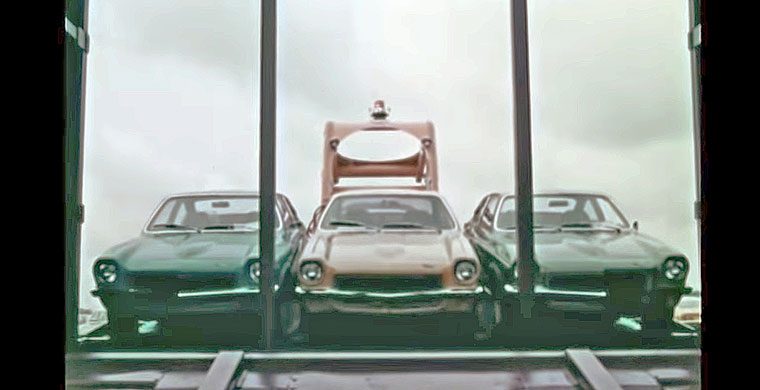 One of Chevrolet's low-priced vehicles, the ill-fated "Vega" introduced in 1970s to thwart the flow of imports.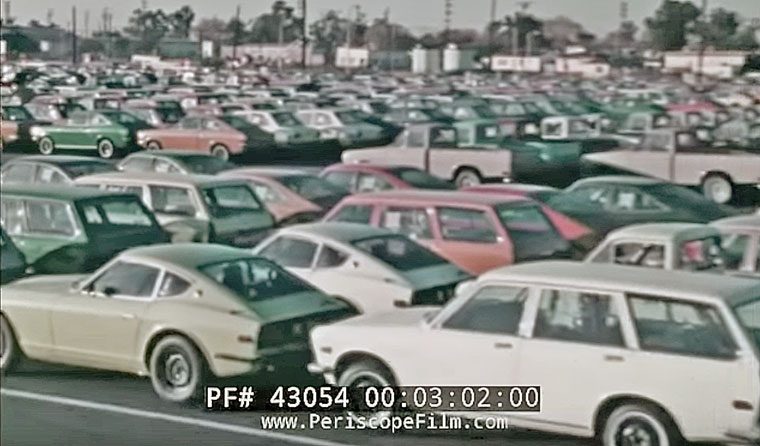 The narrator of the film states that "some refer to these vehicles as the Japanese Beetles."