It appears this young man was very happy to own this mid-sized muscle car he was posing with. Did the automaker actually offer this unusual color combination or was the color of the roof changed or has a vinyl top been added after delivery? This image makes it quite clear what his favorite accent color was.
As is the usual practice in this series, we ask our readers to tell us the year, make, and model of all of these vehicles along with anything else of interest in the photos. You can look back on all the earlier parts of this series here.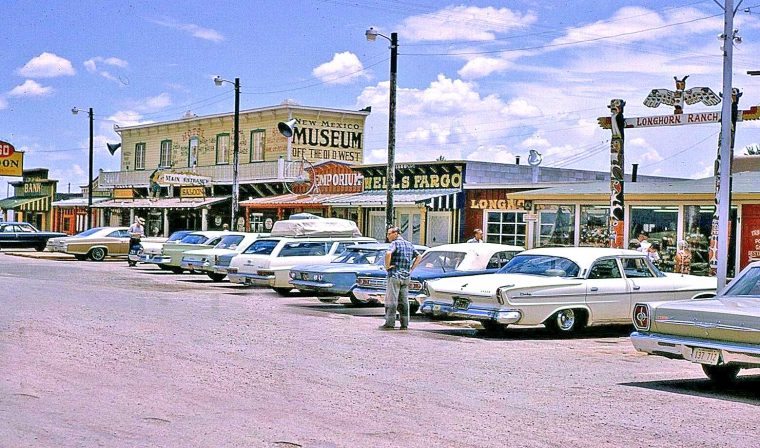 Summertime vacation visitors at a tourist trap town located in New Mexico.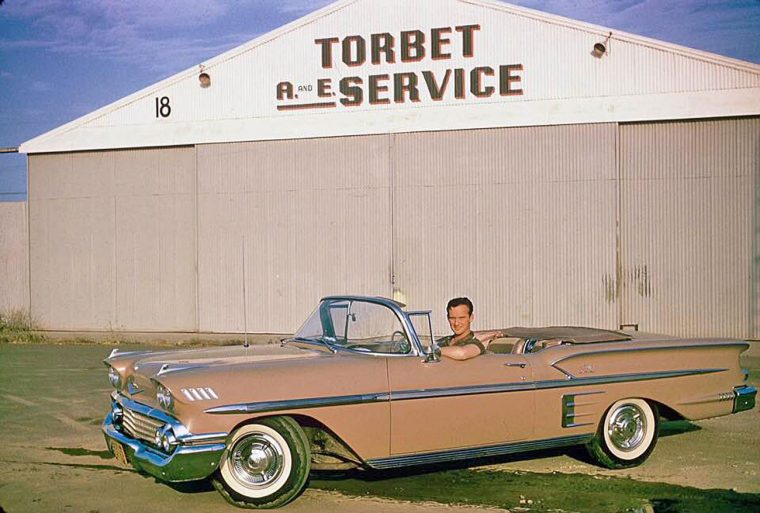 Is this convertible painted a light brown or is a salmon-pink hue that did not show up well in Kodachrome?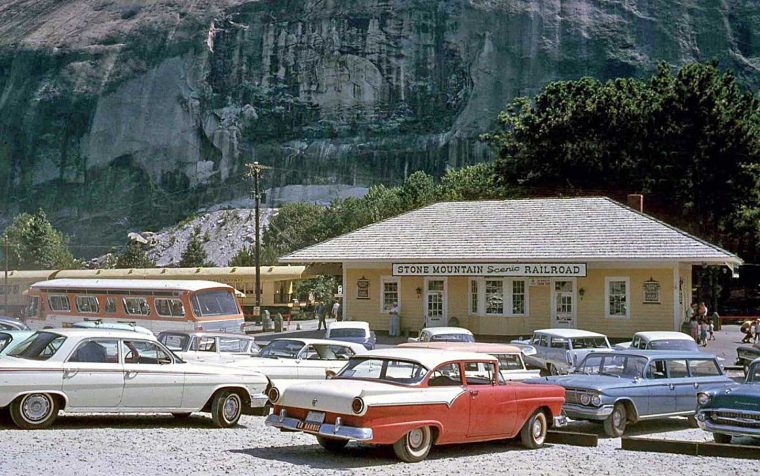 And finally, another 196os image of s

ummertime vacationer's vehicles at Stone Mountain.