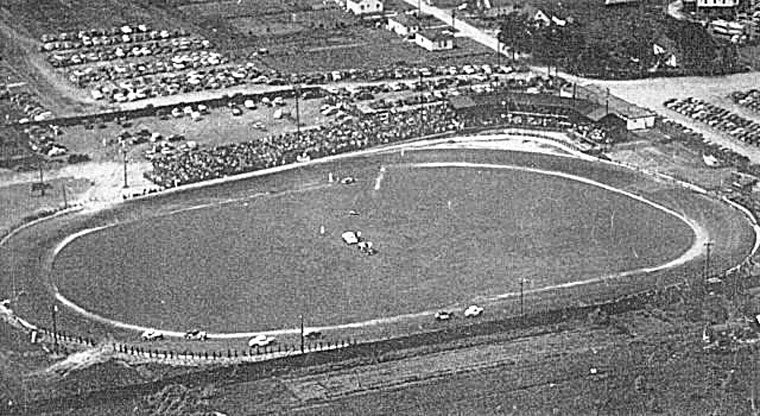 According to information found at Canadian Racer, in 1951, Dayus Raceway was located in Windsor, Ontario, Canada, across the Detroit river from the City it was named after. The facility began hosting races on property sited near the intersection of McDougall St and Howard Ave. The track was constructed by Frank Dayus after he lost his franchise for the Windsor International Baseball Team.
The quarter-mile oval dirt Raceway with three turns each with a different radius was built on the same property that the ball field was located on and open bleachers (visible in the photo above courtesy of Canadian Racer) were added. Dayus Raceway was paved in 1954 and operated until it closed for good in 1958. As late as 2004 sections of the track that had escaped development and survived up to that point are visible here (scroll down.)
Share with us what you find of interest in the lead image and the enlargement below courtesy of the  Southwestern Ontario Digital Archive.