Today we return to the "Images from the River Rouge" series with another set of interesting pictures by photographers who were employed by the Ford Motor Company.
The lead image taken in July of 1935 contains four workers on the fuel tank assembly line. The two men wearing hoods used to lessen their exposure to the toxic lead-alloy fumes were doing the actual work and it appears each of them had an assistant to hold the torch when needed. It must have been a horrible job due to the combination of the summer heat and having to breathe in the fumes from both the molten lead solder and the soldering flux.
Learn more about the River Rouge Complex at The Henry Ford, the source of the photos in this series. View earlier posts about the River Rouge here.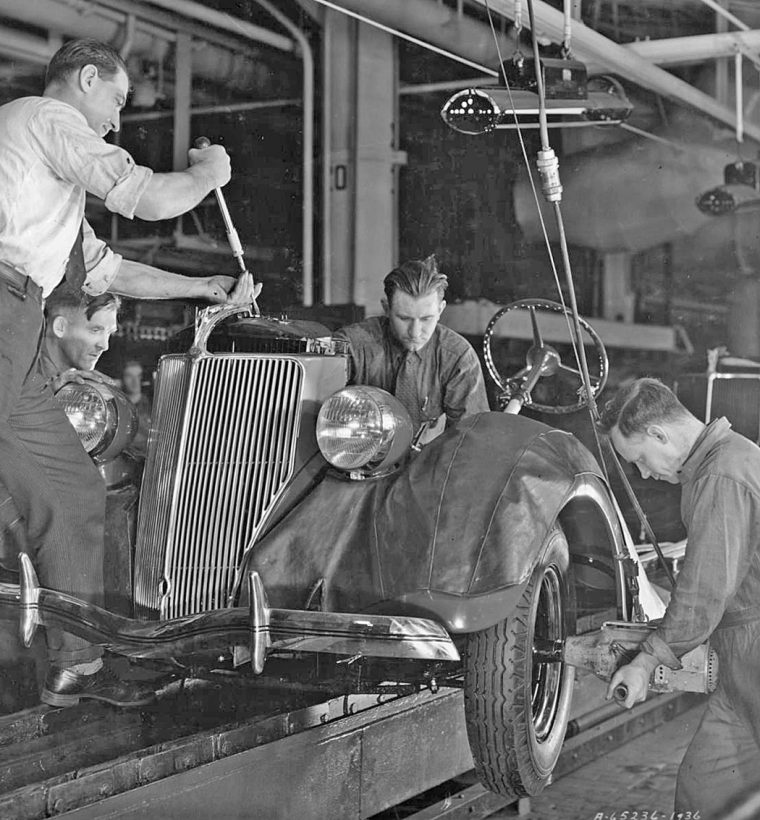 Near the end of the 1936 chassis assembly line before the body drop station.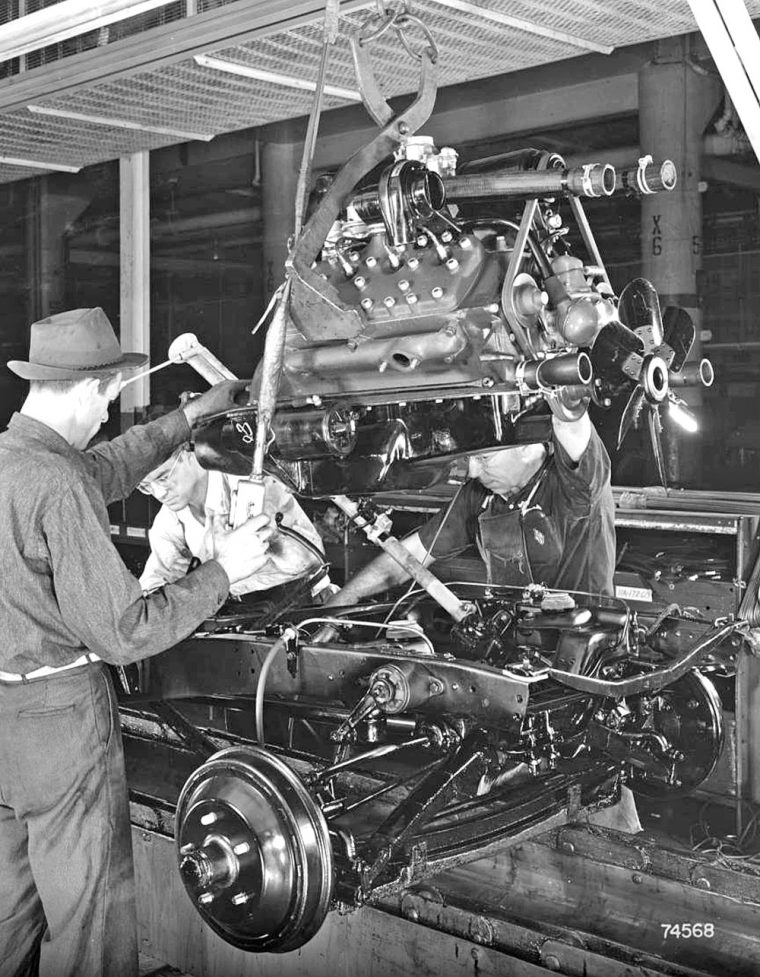 1940 Mercury engine drop station.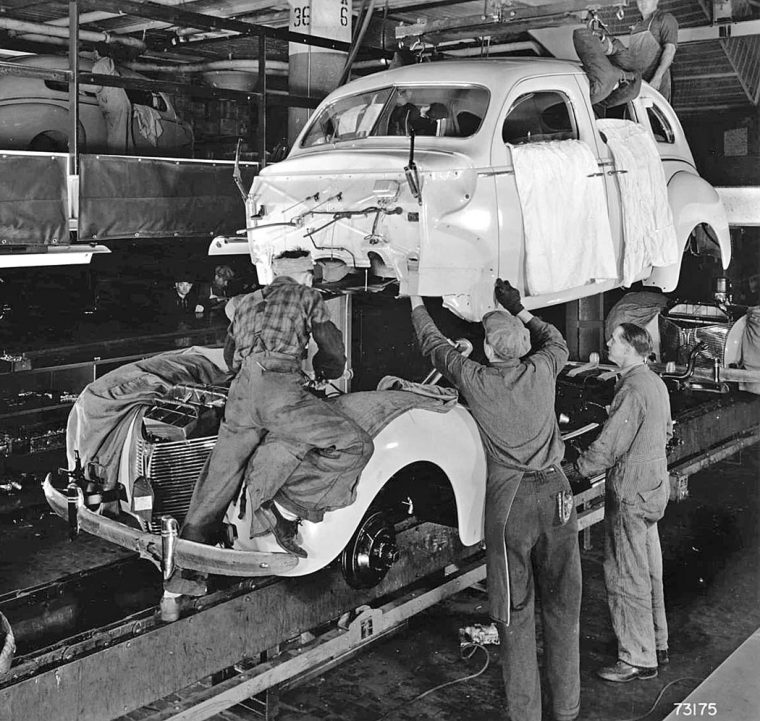 1940 Mercury body drop station on the assembly line.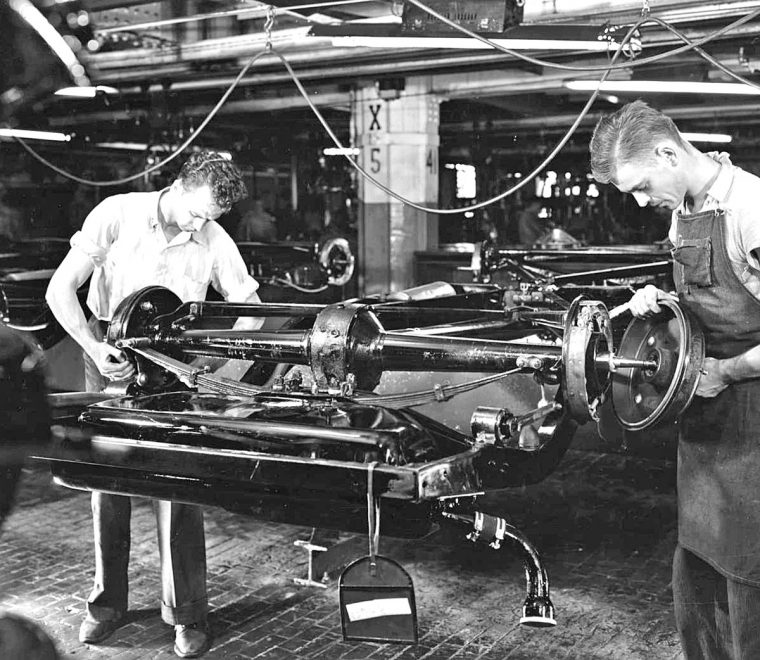 Installing brake drums on the chassis assembly line September 21, 1937.