The Burney R-100 Rear-Engined Streamline was designed and built in England by Sir Charles Dennison Burney who earlier engineered the R-100 airship. Next turning to automobiles, he came up with this interesting Streamline design based on a modified Alvis chassis.
Only about a dozen R-100's were built at Maidenhead, Berkshire, UK between 1929 to '31, the most notable purchaser being the Prince of Wales, none are known to have survived. Production cars were fitted with either Armstrong-Siddeley or Beverley-Barnes, engines, and one with straight eight Lycoming power.
After failing to find someone to license and produce the machine in America, Burney sold the patents to Crossley in 1933, who built twenty-five Crossley-Burney's using their own two-liter engine before ending its production in 1936.
The unique vehicle featured: front and rear independent suspension, twin radiators, hydraulic brakes, a heater, seating for seven, a spare wheel inside of one rear door, and a cocktail cabinet in other. The underside was covered with sheet metal to enhance its aerodynamic efficiency. It was priced at around $1850 (£1,500.)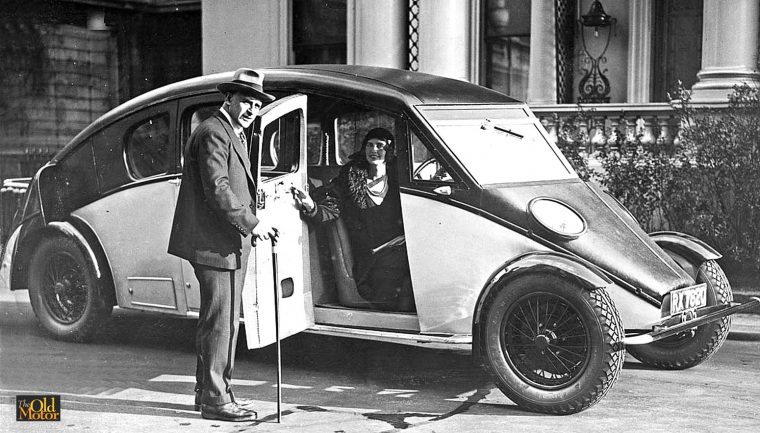 Expandable views of the Burney R-100 Rear-Engined Streamline.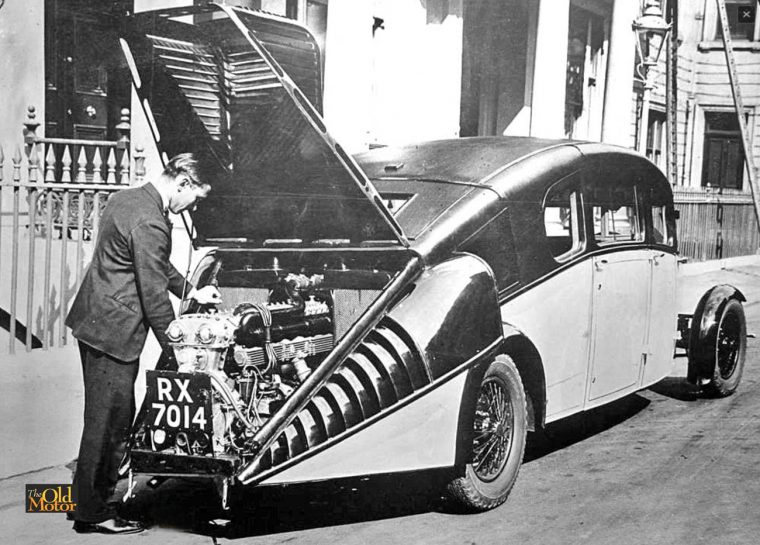 The video shows two of the earliest Burney R-100 cars constructed being driven in a slow speed tour in London. At 1:27 the man demonstrating one of the cars pauses, but continue watching because at 1:53 he goes on to show the automobiles unique features including the o.h.c. engine.