We are undecided about the origin of this high-quality image of an orange Chevrolet with a gentleman standing next to it. Is this a test photo by the automaker in a non-standard color, is it a fleet car for a business painted with a commercial color, or does show the happy new owner posing with a repainted car after arriving at home?
As is the usual practice in this series, we ask our readers to tell us the year, make, and model of all of these vehicles along with anything else of interest in the photos. You can look back on all the earlier parts of this series here. 
Editor's Note: We will be taking the labor day weekend off and will return again on Tuesday morning September the 3rd, and hope that all of our readers have a happy and restful labor day weekend.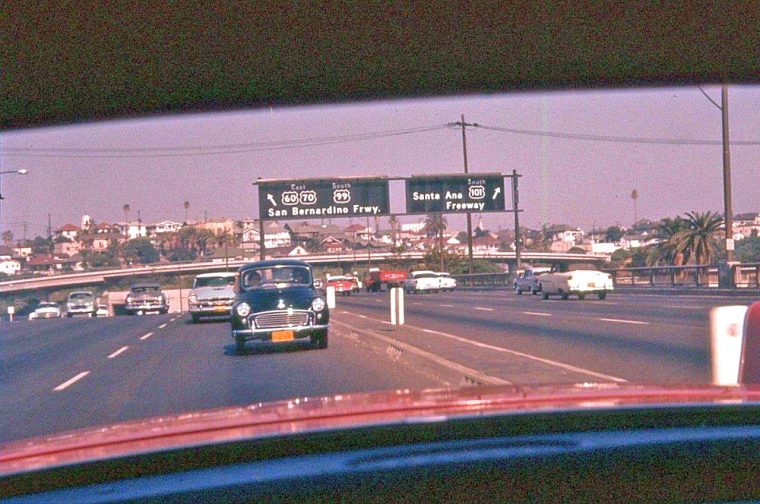 An interesting photo shot out through the rear window of a car Southern California.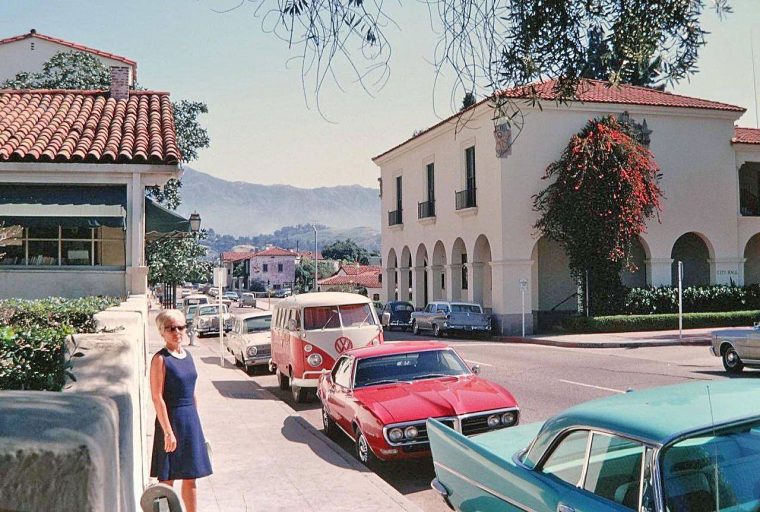 A second photo that may have have been taken in California?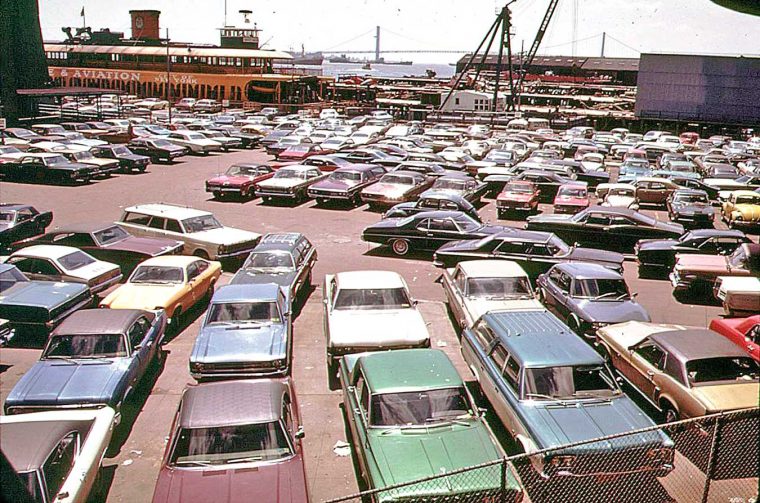 And to finish up for today, a parking lot on the East Coast with plenty of clues to use for identifying its location.