Recently we featured "Follow the Spotlight to Mitchell Motors Oldsmobile New Model Introduction" were the spotlight out front and an amazing neon sign were blazing away in front of the dealership in the fall of 1954. Today we return with another set of images that date from 1962 to '70 of the new car dealership located on West Peach Tree St. (auto Row) in Atlanta, Georgia.
The lead image was taken in November of 1960 and includes a new 1961 full-sized Oldsmobile and a banner on the showroom window touting the 1962 F85. Included in the F85 line up was the new Olds Jetfire hardtop equipped with a turbocharged 215 c.i. "Turbo-Rocket" engine. This addition was significant because it was the first production car sold in the US equipped with a turbo.
Share with us what you find of interest in this set of photographs courtesy of the Georgia State University Library.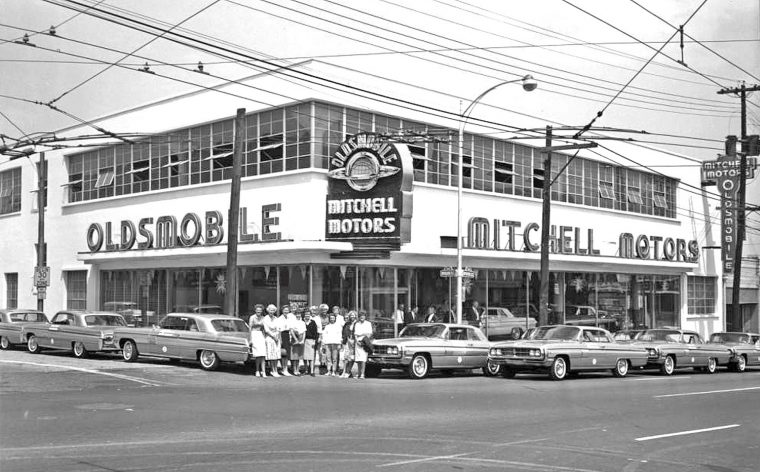 A group of women and 1962 Olds hardtops photographed on May 5, 1962 for some sort of a promotion.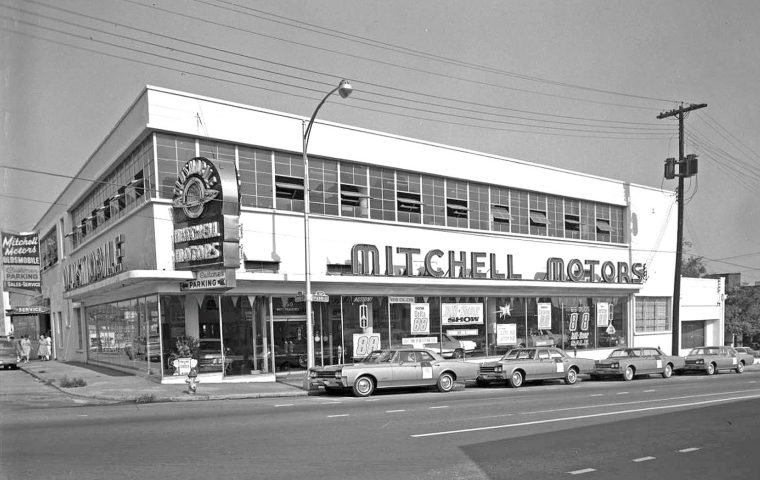 Four full-sized Oldsmobile four door hardtops in front of the Dealership on

September 31, 1965.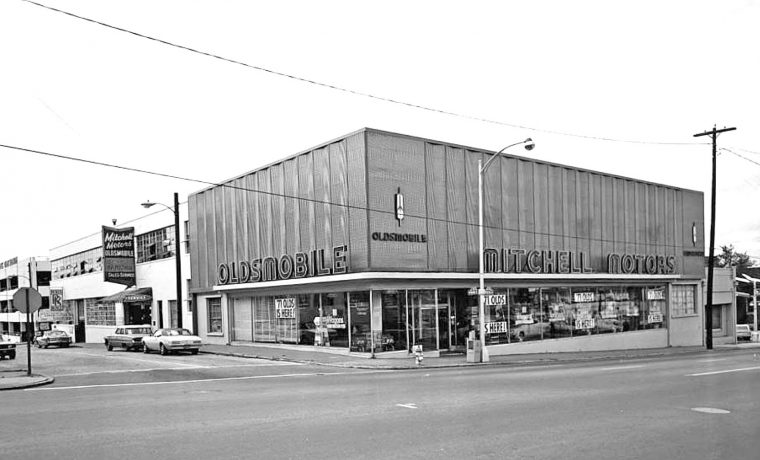 The "71 Olds Is Here" banners and new 71 models in the showroom on October 9, 1970. It appears Mitchell Motors also handled the Rolls Royce at this time, note the sign on the left rear corner of the building.