So many of the photos that end up in the "Four Fun Friday Kodachrome Car Photographs" series were taken by the owners of the vehicle at the time of a special occasion, vacation, date, wedding, honeymoon or after a purchasing the car or truck. Their partner, mother or family members were usually around at the time the image was taken and included in the picture. Today's feature includes a series of interesting photographs of women with the vehicles.
As is the usual practice in this series, we ask our readers to tell us the year, make, and model of all of these vehicles along with anything else of interest in the photos. You can look back on all the earlier parts of this series here.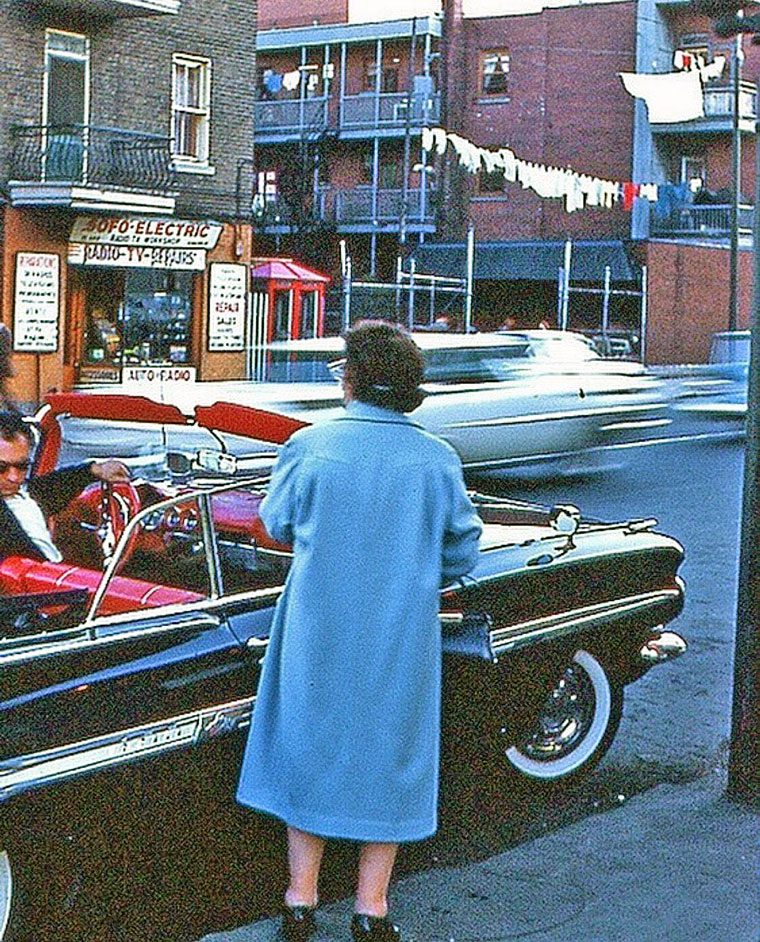 The curved iron railing and what looks somewhat like a cast iron phone booth on and next to the masonry building across the street have us wondering where this image was taken? Bonus points today if you can identify what's flashing by on the street?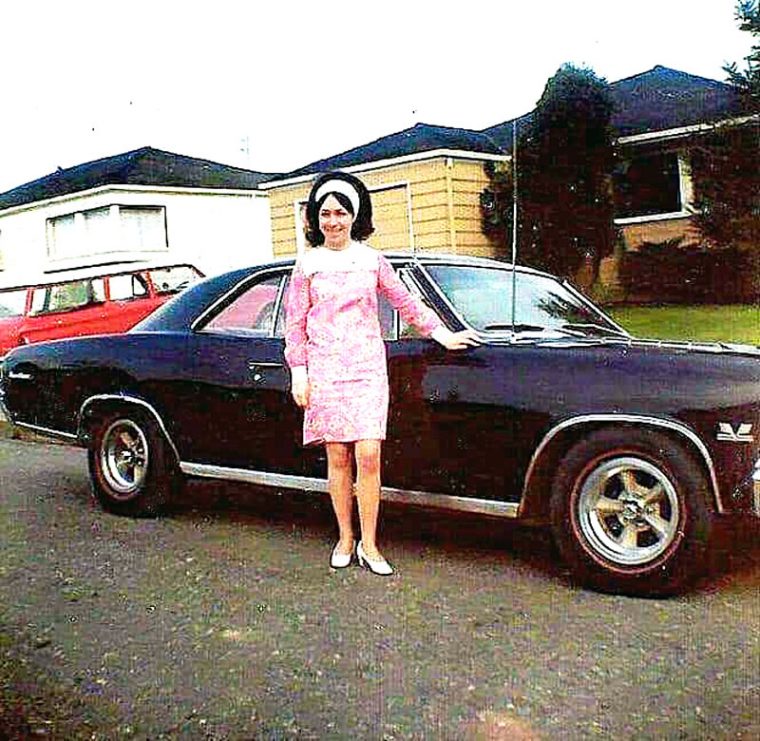 Big hair, high performance car, alloy wheels, and redline tires.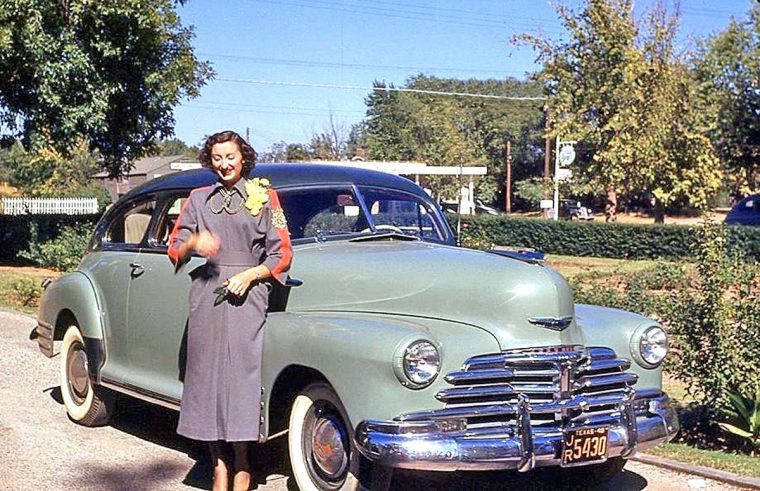 A classy woman, corsage, and a two-tone two door 1940s automobile.