Today's four featured offbeat but interesting gasoline station photos begin with a James Blair Murdoch newspaper advertisement photograph taken on March 13, 1939, in the Milwaukee, WI metropolitan area.
The backdrop in the picture is a Streamline Moderne Standard Oil Company filling station building with bold Art Deco lettering. Even though the gasoline selling for fifteen cents a gallon appears to be a bargain today, with inflation factored in it is the equivalent to two dollars and seventy-five cents today.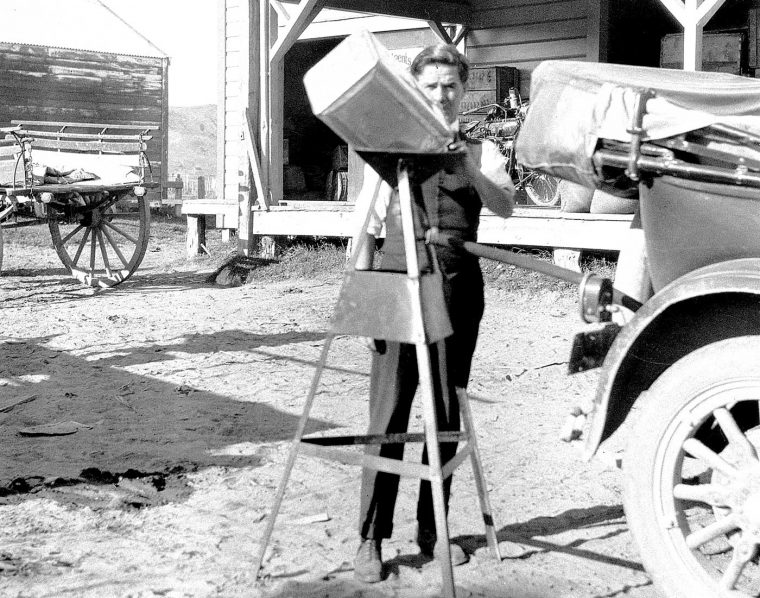 This image of a refueling rig and those that follow originate from the American Geographical Society Library. This circa-1920 photo was taken in New Zealand of a man at a country store using a lightweight and portable Australian-made fuel tin funnel rig with a rubber hose that directs the gasoline into the tank filler.
Refueling some early touring cars and sedans without spilling any gas can be an awkward experience at times. If you have filled up a number of these vehicles with a rear-mounted spare tire, taillight and license plate and holder positioned in front of the tank filler neck you might not grasp just how significant this contraption is.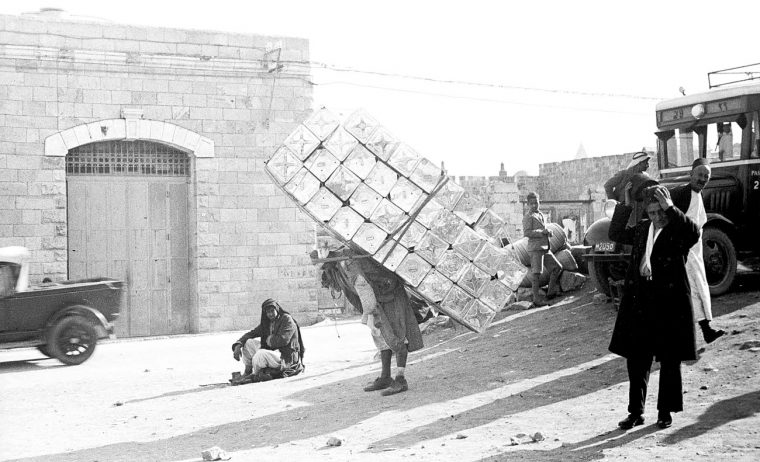 This photo taken in Jerusalem, Israel in the 1930s demonstrates how empty fuel tins were moved around in the City before modern methods were adopted.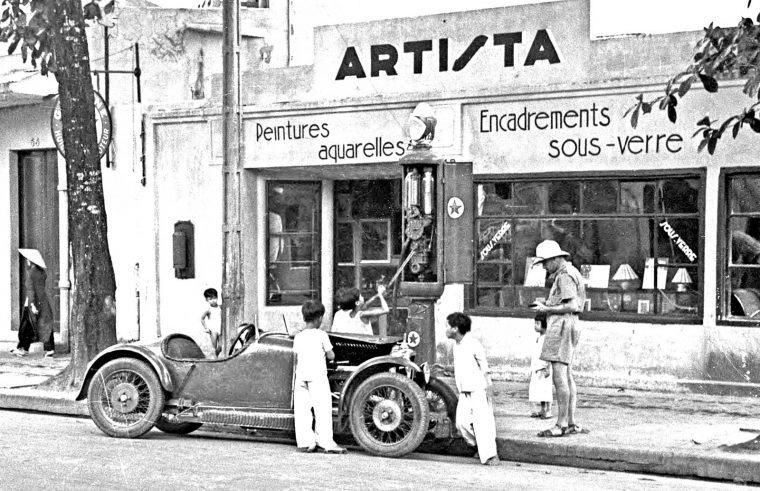 And to finish up here this photo shows a small circa 1930 sports car being filled up and serviced by children in front of a store in Vietnam while it was under the control of the French. The car may be a Salmson manufactured in either France or the UK.
Share with us what you find of interest in these photos courtesy of the University of Wisconsin Libraries.