Today's lead image containing two men, possibly a father and son with a bright red Corvette was apparently taken in Texas in 1964. With the exception of a set of chromed reversed wheels, this "Vette" appears to be as it left the factory. Share with us what you know about this machine.
As is the usual practice in this series, we ask our readers to tell us the year, make, and model of all of these vehicles along with anything else of interest in the photos. You can look back on all the earlier parts of this series here.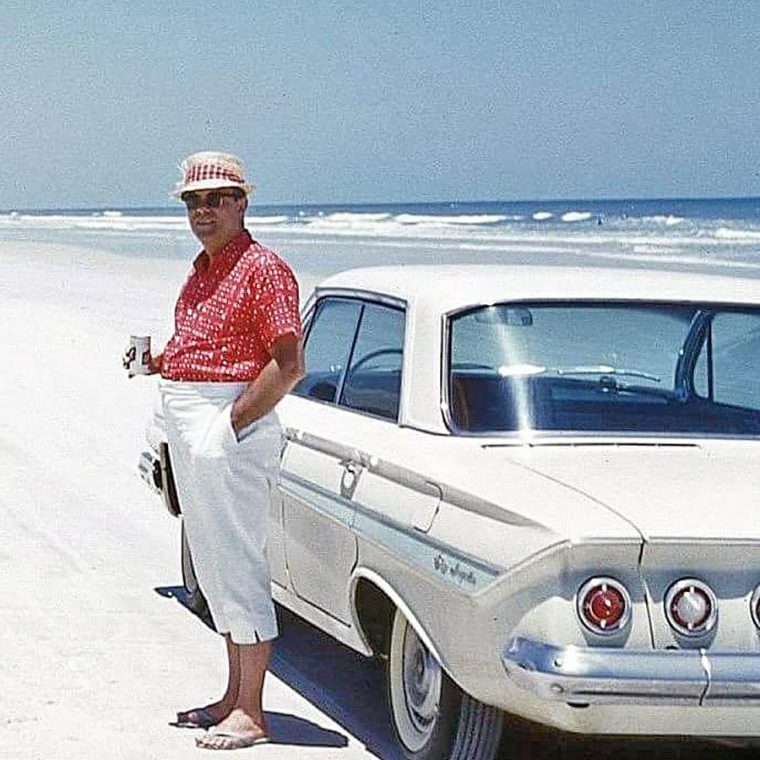 Something tells us this individual really liked drinking Schlitz Beer.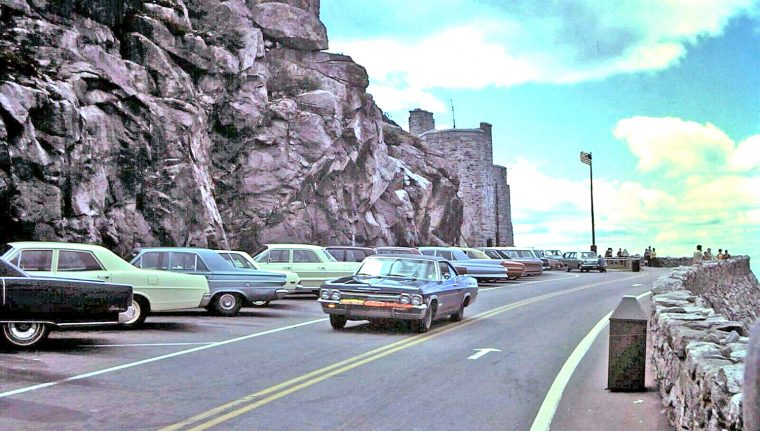 Where is this scenic overlook located and what interests you in this late-1960s photo?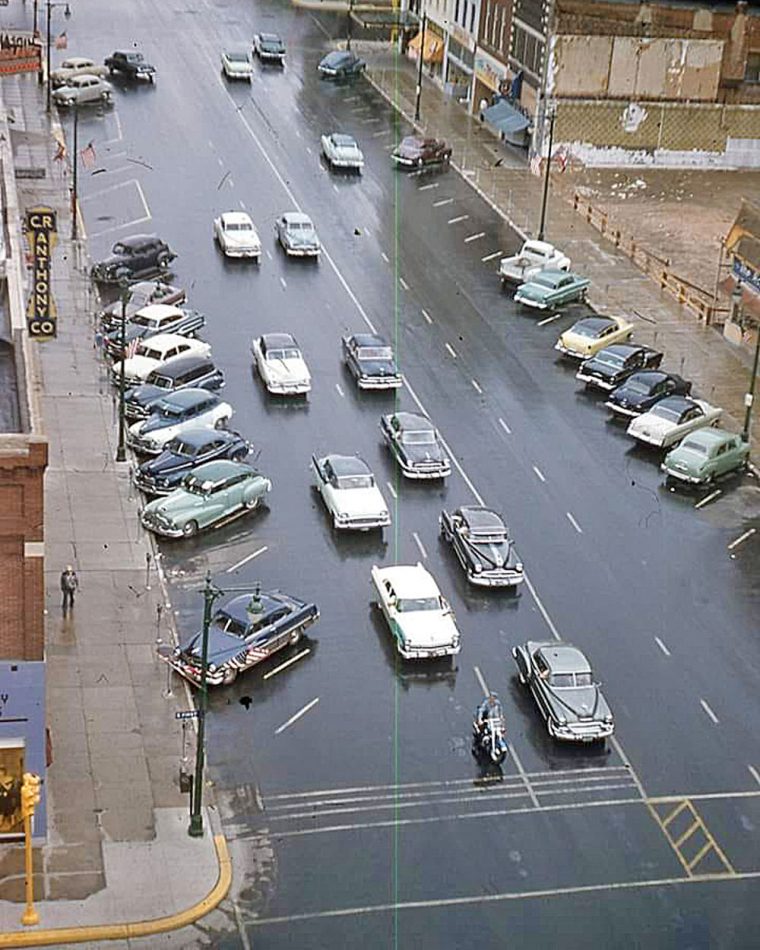 A mid-1950s overhead view of a street located in Hutchinson, Kansas.