Today we feature a pair of gasoline stations that opened for business in the pre-World War II days. The lead image and the enlargeable version of it (below) contain a postcard view of the Lighthouse No. 10 and filling station located in Valparaiso, IN. The facility opened for business on February 2, 1929, and offered four gas pumps out front, a barbecued chicken for sixty-five cents, a steak sandwich for fifty cents, and two brands of "soft drinks."
Share with us what you find of interest in these photos via Vintage Filling Station History.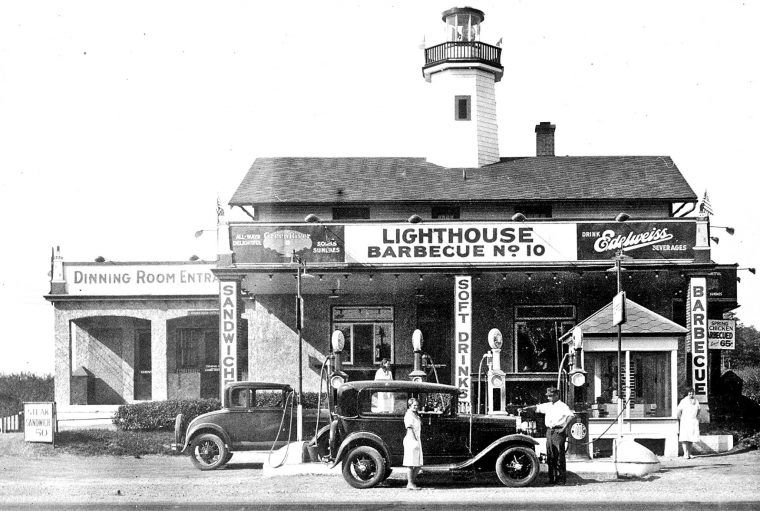 An early 1928 or '29 Model "A" Ford coupe is parked at the gasoline pump island on the left-hand side of the photo and a later 1930 to '31 Model "A" sedan on the right at the Lighthouse.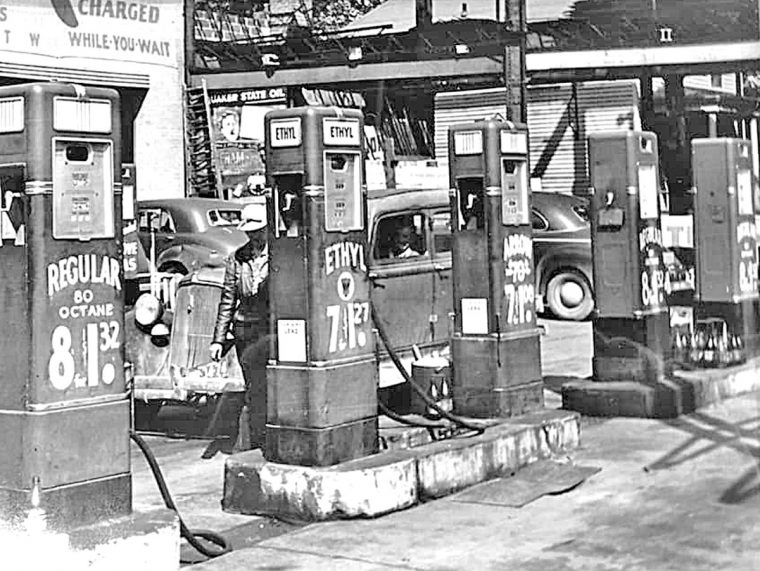 John Muirhead opened this gasoline station located

in Detroit, MI, in 1938 at the corner of Michigan Ave. and Military St. The pictures were taken later on September 13, 1944, while World War II gas rationing was in effect.