The Goad Motor Company began selling automobiles in the 1920s in Texas and was based in a  number of different locations through the years before having this modern new car dealership building constructed at 1214 West 6th Street in Austin, Texas in the early-1950s. The lead image dating to January 8, 1952 contains a view of the used car lot and the service department behind it.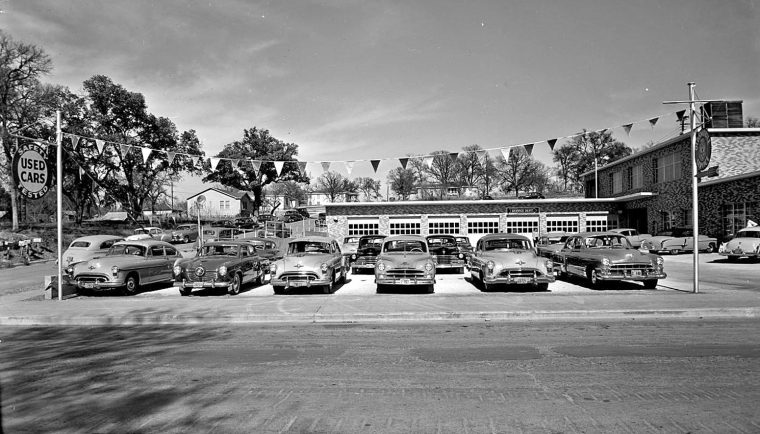 The picture (below) taken five months earlier on July 31, 1951, shows the entire complex close to being finished with the showroom filled with new Cadillacs and Oldsmobiles. You can take a look back to an earlier post here with other photos of the Dealership and link to a complete history of the Company.
Share with us what you find of interest in the photographs are courtesy of The Portal to Texas History.