Both before and after the recent fiftieth anniversary of the Woodstock Music Festival held on August 15-18, 1969 at Max Yasgur's 600-acre dairy farm in Bethel, New York a number of period photographs have surfaced which were taken at the event.
We are not certain that today's lead image of parked cars was taken on the Interstate 87 section of the New York Thruway before or during Woodstock. Although one of the newest cars visible in the scene was introduced in 1968 as a 1969 model and the appearance of the vehicles and young people fit in with the period.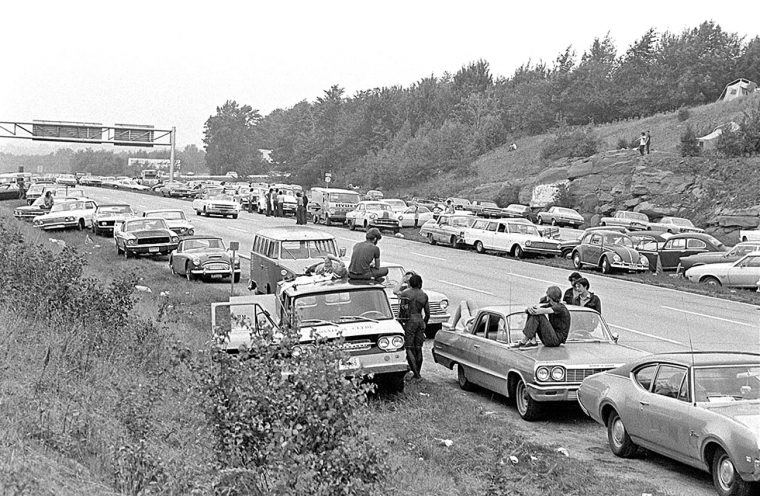 Before the event one of the largest traffic jams ever to happen in New York State according to news sources occurred on a number of the roads in the area and on the Thruway which at one point was backed up for over seventeen miles.
When singer-songwriter Arlo Guthrie was on stage for his set he told the concert goers that because of the Festival (sic) "the New York State Thruway is closed man." This in fact wasn't true but the New York State Police did block off two of the Thruway exits to ease the traffic gridlock in the immediate area surrounding the Festival.
We have also included film footage of traffic shot at Woodstock in a video (below) which can be seen between the 1:00 and 2:oo minute marks.
Share with us what you find of interest in this photo via This Was Americar.