The identity of the legendary high performance "Pony Car" in today's period lead image is quite easy to determine even though it was only produced for two years. Tell us all about this car and to make it a bit more challenging share with us the origin of the non-standard wheels it is fitted with.
As is the usual practice in this series, we ask our readers to tell us the year, make, and model of all of these vehicles along with anything else of interest in the photos. You can look back on all the earlier parts of this series here. The photos are via This Was Americar.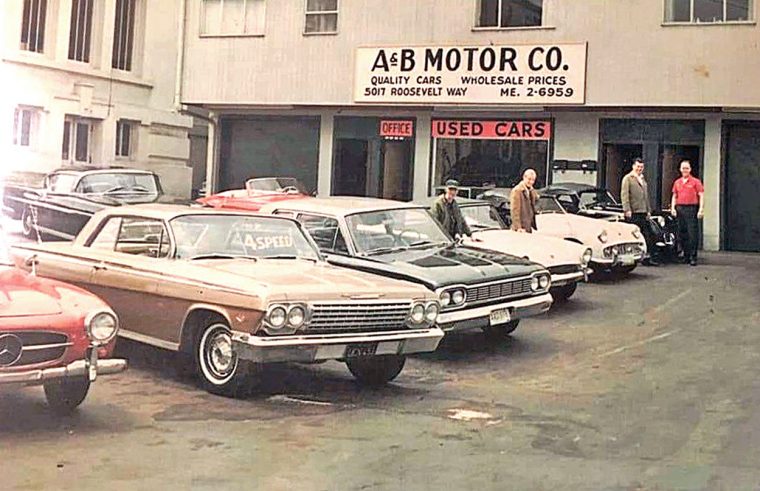 A&B Motors apparently specialized in imported sports cars and domestic cars. Can anyone determine where the used car car dealership was located?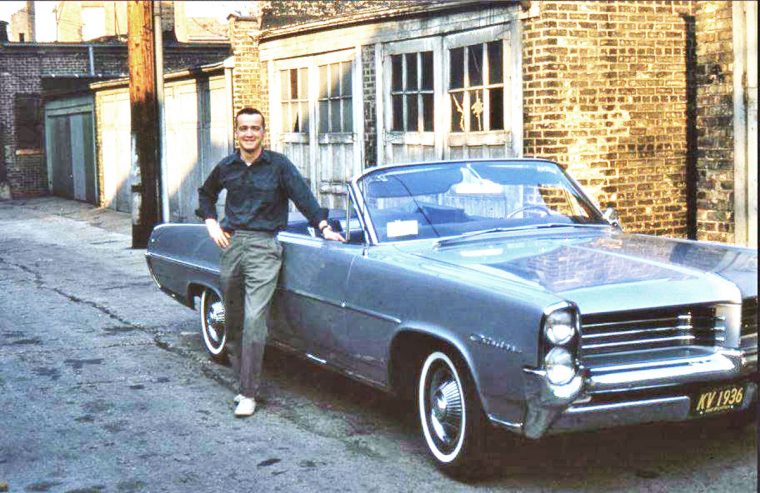 This smiling young man was living the "Dream" in Illinois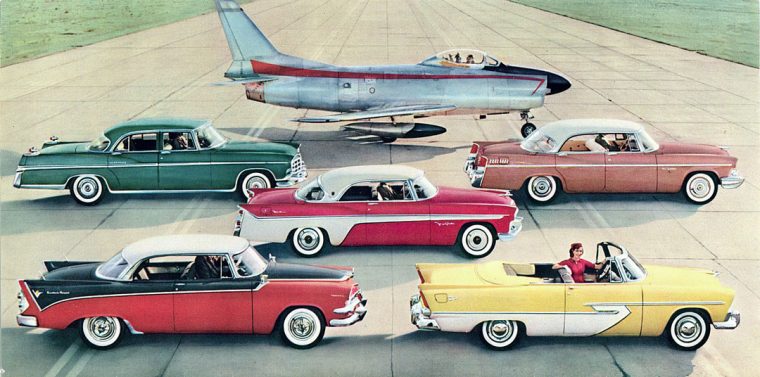 This  Chrysler Corporation publicity photo leaves no doubt as to what inspired the automobile tail fin.