Today's featured image, a postcard photo of the S.S. Palo Alto was taken in the late-1940s at Sea Cliff State Park Beach located at Aptos, California. The Ship, an oil tanker made of steel-reinforced concrete was built in Oakland in 1919 for the US Navy and never used. The Sea Cliff Amusement Company purchased boat in 1929 and had it towed it to Aptos, sunk it, built a fishing pier leading out to it for access and turned it into a seaside attraction complete with amenities. The broken-up ship has survived.
Note the rare semi-custom 1941 Mercury convertible parked on the far-left-hand side of the photo fitted with fender skirts, full-sized hubcaps, and a spotlight.
Share with us what you find of interest in this photo and the second picture (below) of the Sanitary Laundry Model "T" Ford delivery vehicle courtesy of the Michael J. Semas Collection.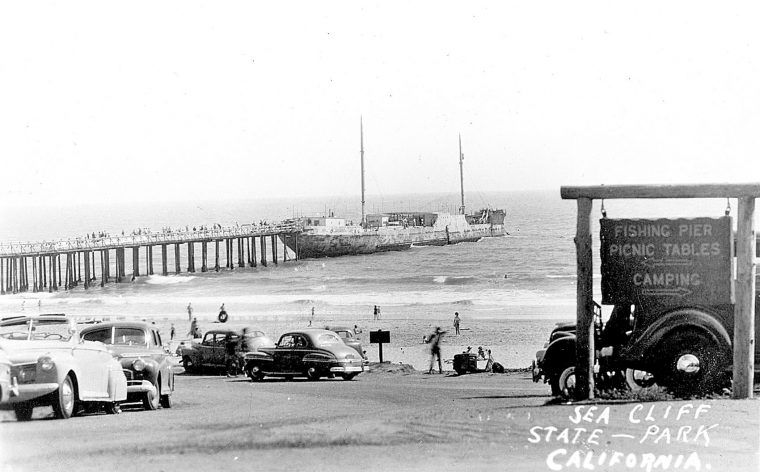 Sanitary Laundry circa 1915 to '16 Model "T"Ford delivery car (below) in the oil fields near Taft, California.