We return to the Images from the River Rouge series today with a mixed set of photos of vehicles and the Soybean Processing plant at the Ford factory located in Dearborn, MI.
The lead photo contains the twenty-ninth millionth Ford car built at the end of the production line on April 29, 1941. The vehicle, a 1941 Ford fitted with a wooden station wagon body built at the Company's Iron Mountain Michigan Plant and presented the Red Cross Volunteer Motoring Corps. The Ford Motor Company made it a practice to support the local Dearborn police and fire departments and other agencies by presenting new vehicles to them when needed.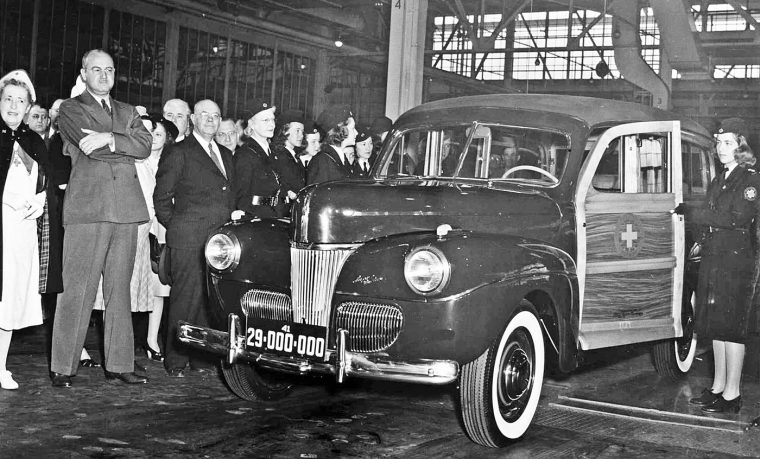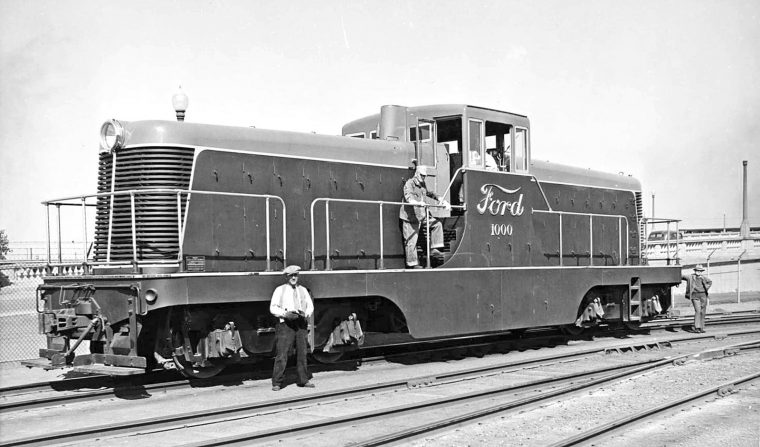 The Ford Motor Company at one point owned a railroad used for shipping parts and supplies to the River Rouge and a locomotive repair and construction building at the plant. This Ford switching locomotive (above) was used on a large network of miles of track in and next to the Factory Complex for moving freight and supplies around and in and out of the property.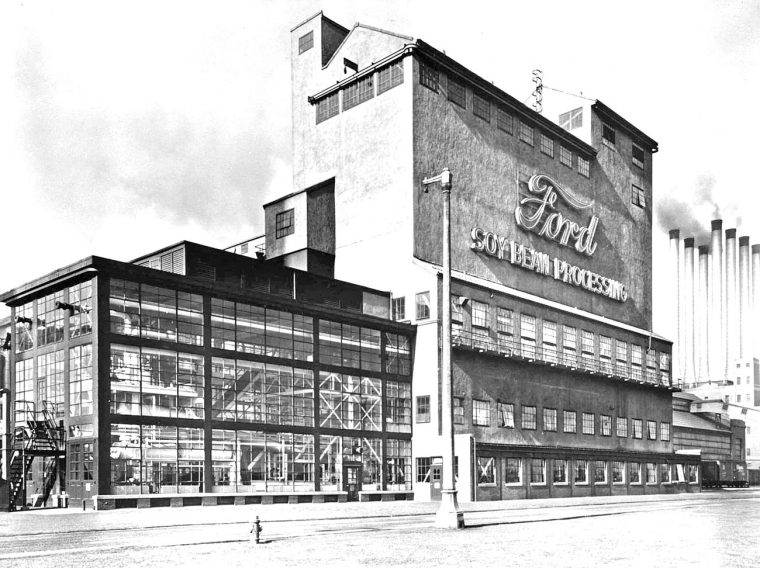 One of Henry Ford's pet projects was to develop the process of using crushed soybeans to make plastic parts. Starting in the early-1930s the use of plastic in Ford vehicles increased and this photo dated to 1940 contains the Company's Soy Bean (sic) Processing plant at the River Rouge Plant. Some of the soybeans were used to build the Ford Soybean Car in 1941.
Learn more about the River Rouge Complex at The Henry Ford, the source of the photos in this series. View earlier posts about the River Rouge here.