Today's lead image highlights the post-WWII flight to the suburbs where this couple apparently was having a house built. The sporty pale yellow convertible may have been their escape vehicle from the city. The man in the image looks familiar, could he have been a celebrity at the time? The style of the homes here suggest that this photo may have been taken near San Francisco.
As is the usual practice in this series, we ask our readers to tell us the year, make, and model of all of these vehicles along with anything else of interest in the photos. You can look back on all the earlier parts of this series here. The photos are via This Was Americar.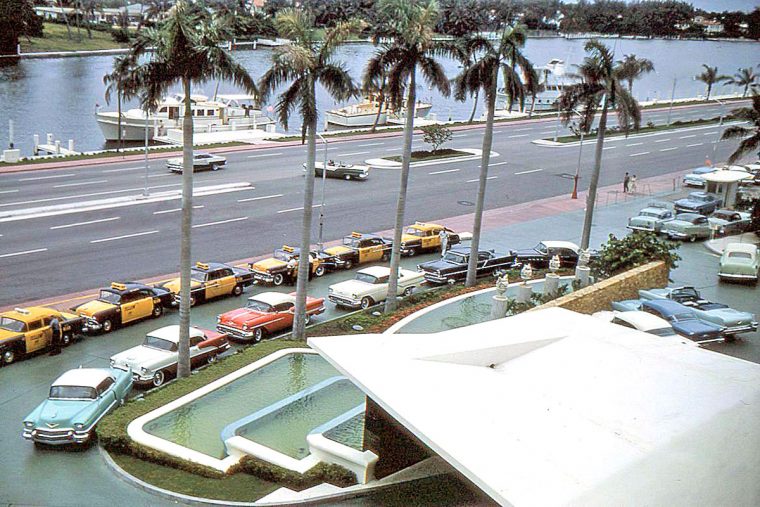 Sunshine, water, palm trees, the distinctive portico, and the pools and cascading water might be the key to identifying this location?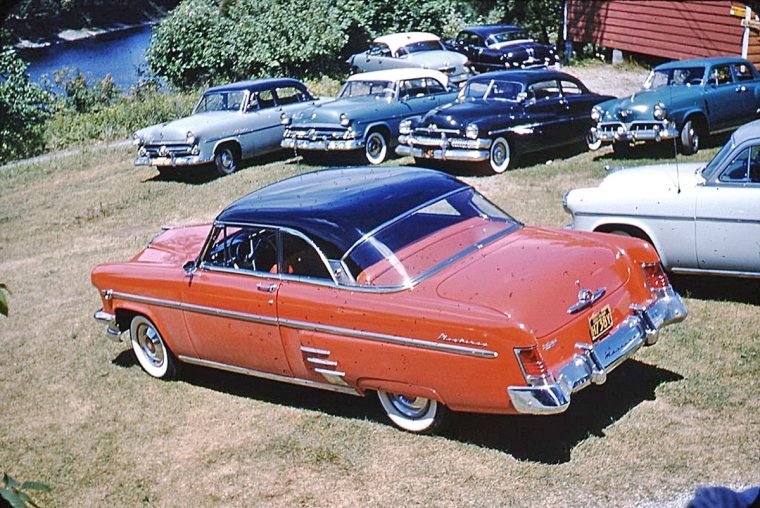 A variety of  1950s cars at a summertime get together.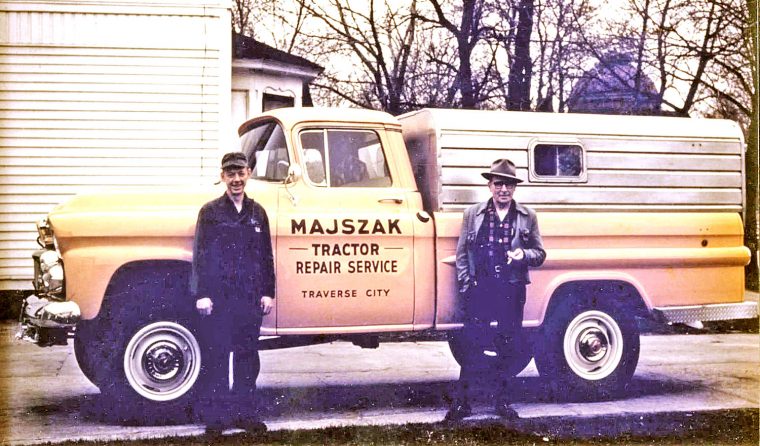 If you repair tractors, a well outfitted heavy-duty service truck like this can make the job easier.