We return to the "Images from the River Rouge" series today with a mixed set of photos of assembly lines and the Ford tire manufacturing plant at the Ford Plant located in Dearborn, MI.
The lead image is a view of the chassis assembly line at the River Rouge Plant taken late in 1935 of the front fender installation area. One worker is holding and positioning a fender while another man underneath it is installing the bolts that fasten it to the grille shell. At the same time, a third worker is installing a front fender bracket on the second chassis on the line.
Learn more about the River Rouge Complex at The Henry Ford, the source of the photos in this series. View earlier posts about the River Rouge here.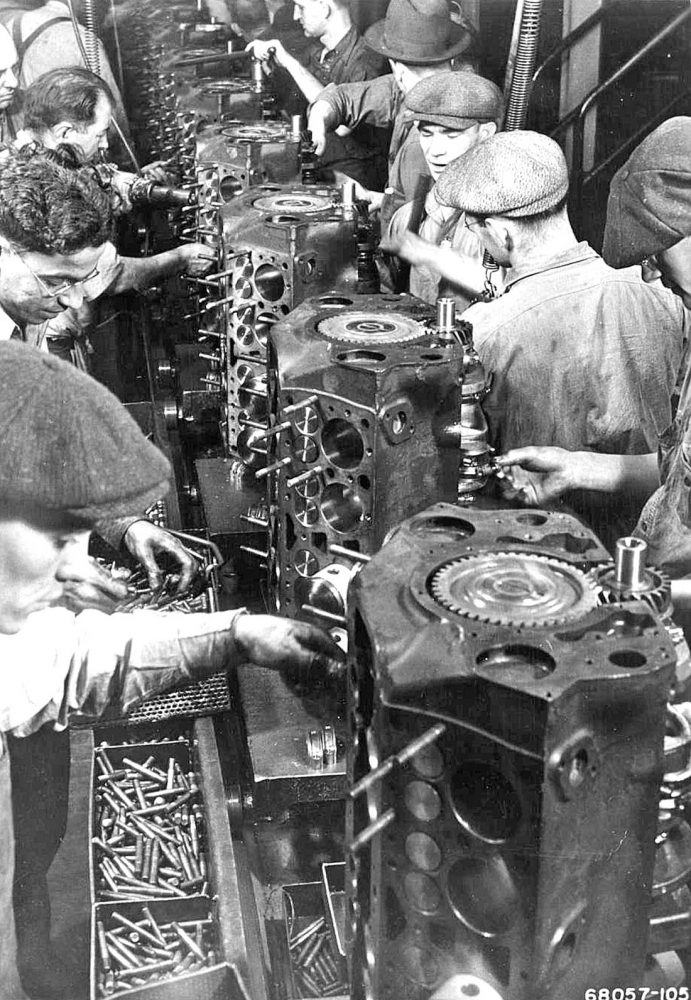 This photo dating to 1937 contains workers on the engine assembly line installing pistons and connecting rods, and the studs that hold on the cylinder heads.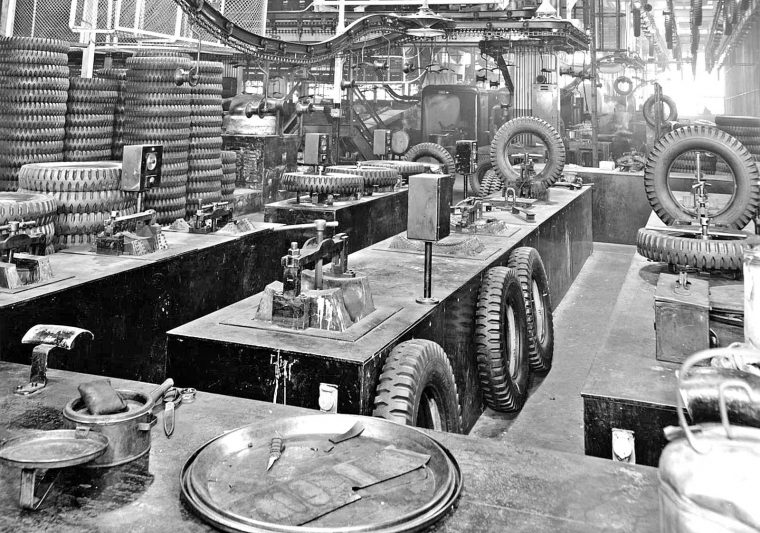 And we finish up here with a November 1942 view of tire manufacturing equipment and Ford tires slated for use on military vehicles for the war effort. Previously Ford passenger car tires were built in this part of the plant.