Today's featured images contain three filling stations photographed in the fifties located in various locations of the City of Boston, MA. The lead image contains a view of the "West End" Esso Station located in the West End neighborhood of the City. Note the "Last Word In Service" banner and the hand-painted "Locksmith" sign on the apartment building in the middle of the photo.
Share with us what you find of interest in these photos courtesy of the MIT-Libraries. View over two-hundred other service stations in our earlier coverage.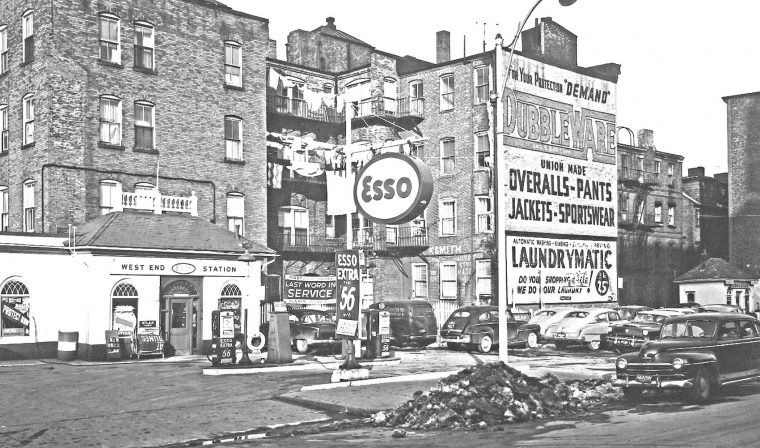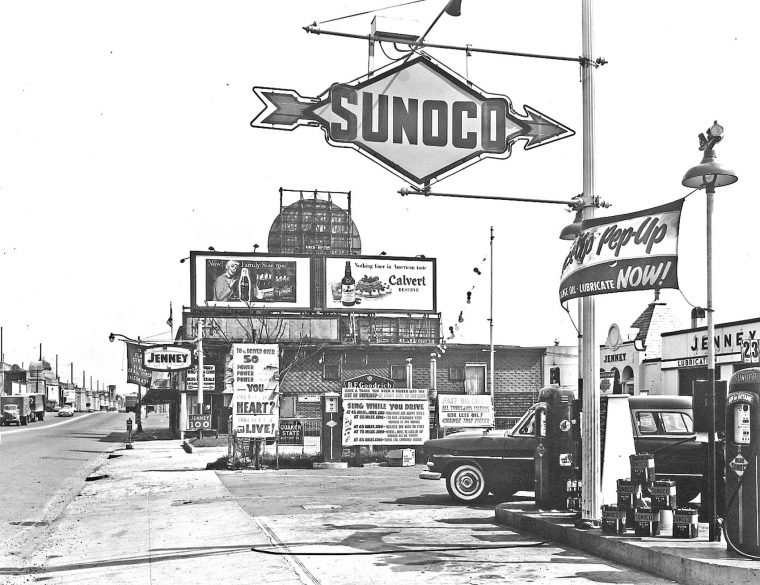 This Jenny (a local chain) service station offered Jenny "100" fuel in the lot behind the signs, and Sunoco gasoline and service in the foreground. Note the unusual signs next to the fence.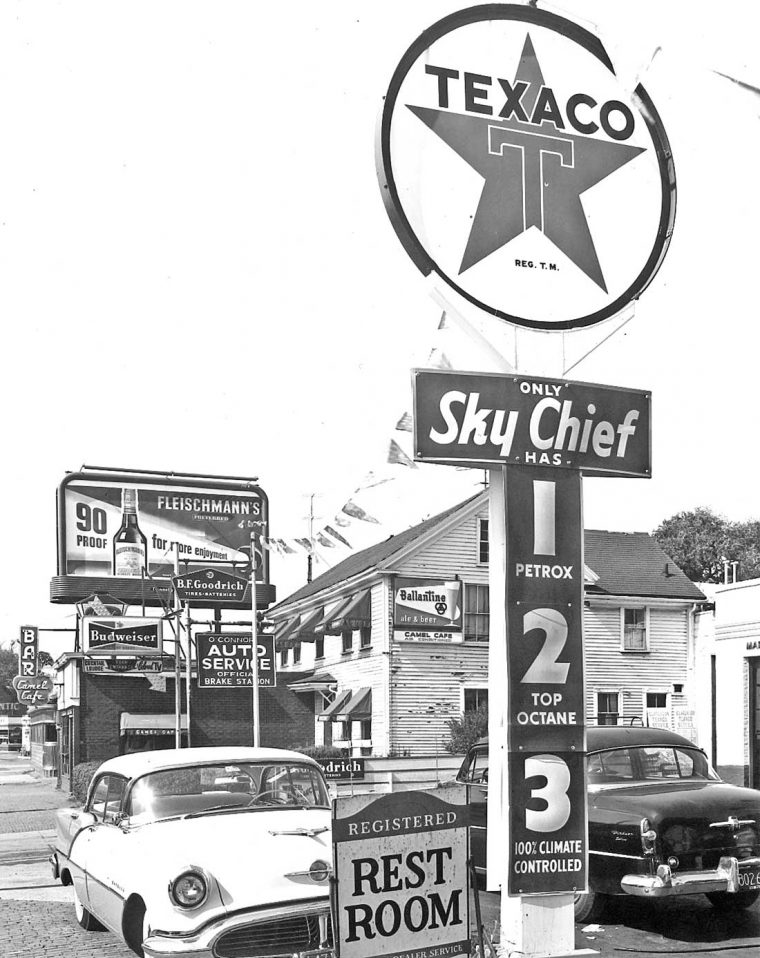 And finally and Oldsmobile and a Chrysler at the O'Connor's Texaco station.