Most new cars are delivered by truck or rail, although in the center of the US, the home of largest rivers in the country, auto-shipment by a barge used to be fairly common. This set of photos contains new cars and trucks being loaded and unloaded and shipped on a barge near Cincinnati, Ohio on the Ohio River.
The lead photo contains circa 1950 Ford cars and trucks being driven off of a barge at a location near the City.
View an earlier post of cars being shipped on the Mississippi River.
Share with us what you find of interest or any knowledge you have about the barge or the shipping line that operated it in these photographs courtesy of the Cincinnati Museum Center.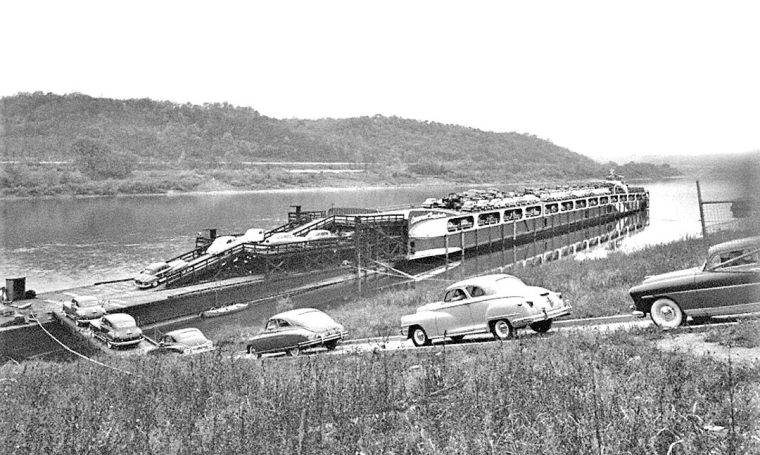 Hudson, Packard, and Chrysler Products automobiles being loaded, near Cincinnati.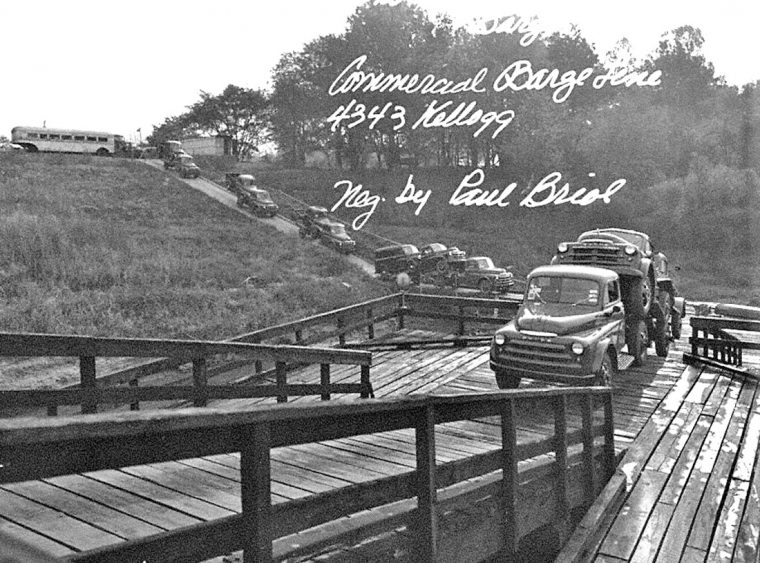 Piggy-backed Dodge trucks being loaded onto the top level of the barge.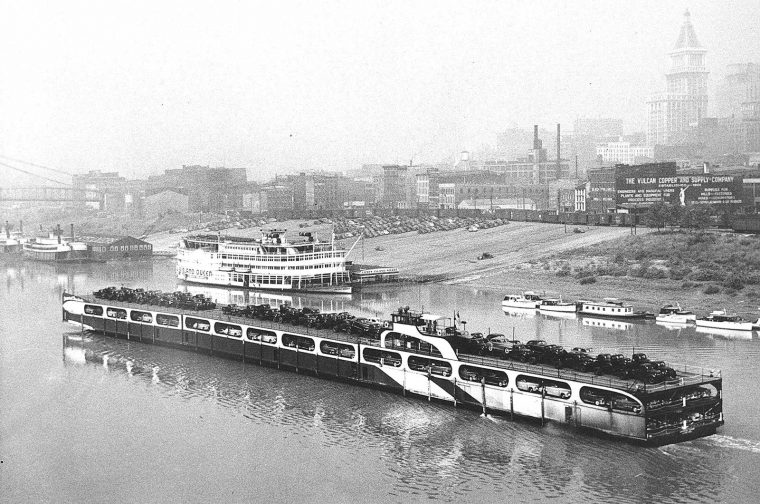 This image clearly shows the three sections of the barge and the gaps between them, and cars visible on the bottom deck. The Cincinnati public dock is in the background.