Today's lead image was taken on May 21, 1951 of Metropolitan Chevrolet's newly opened used car sale lot located at Fourth Street and Capitol Avenue in Springfield, Illinois. It went into operation a year after the post–World War II economic expansion began in 1950 in response to the record new car sales of five-hundred units a month at the main Dealership located at 413 South 4th St. in the City. Learn more about the story and see another version of the photo at the State Union-Register.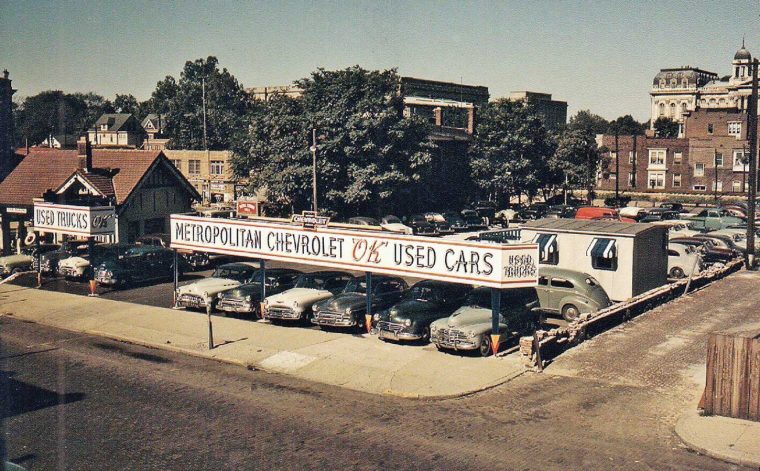 The Sinclair filling station in photo (below) in Springfield operated by Jim Culver also opened at about the same time as Metropolitan Chevrolet. The State Union-Register image was taken during the grand opening celebration of the facility.
Along with the record cars sales of the period and the flight to the suburbs, a number of new service stations opened up in the period to fuel and care for all of these extra vehicles.