Today's lead image was taken for use in a television ad by WBAP-TV in Fort Worth, TX, for Pleasant Grove Chrysler-Plymouth-Valiant, located on the southeast side of Dallas TX. The photo of the dealership contains the new 1962 model year cars in stock. Business must have been brisk at Pleasant Grove because sign lettering on the left front window states that the business' used car lot had been moved to another location.
A brief search for information about Pleasant Grove did not turn up any information so share with us anything you may know of or are able to find out about it.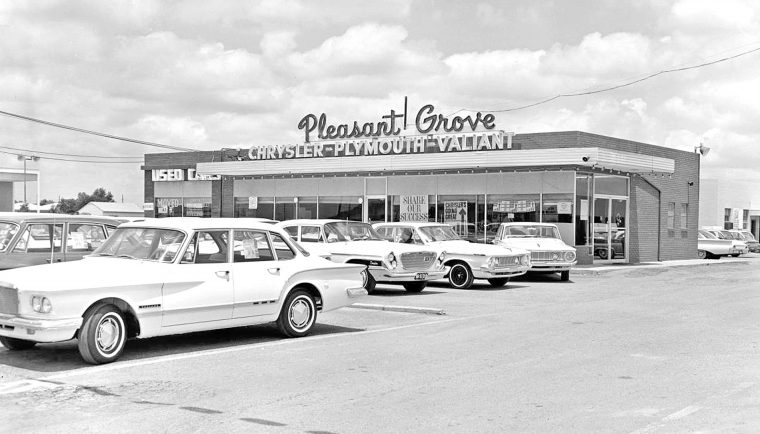 The photo (below) dating to June 24, 1955, contains C.B. Smith's Dodge Truck agency and used car lot located somewhere in the Austin, TX area. Smith also operated a Dodge and Plymouth dealership located at 805 West 5th St. in Austin which accounts for all of the Chrysler Products Corporation used cars in the inventory.
Share with us what you find of interest in these photographs via The Portal to Texas History.