Planters Peanuts were first processed and sold in 1906 at Wilkes-Barre, Pennsylvania by a partnership of Amedeo Obici an immigrant from Italy and Mario Peruzzi. The later had developed a process to remove the peanut shells followed by roasting and blanching the nuts to lighten the color. The headquarters of the business, an office building (which has survived) and a warehouse were constructed at 632 South Main St. in Wilkes-Barre that is visible in today's featured photos.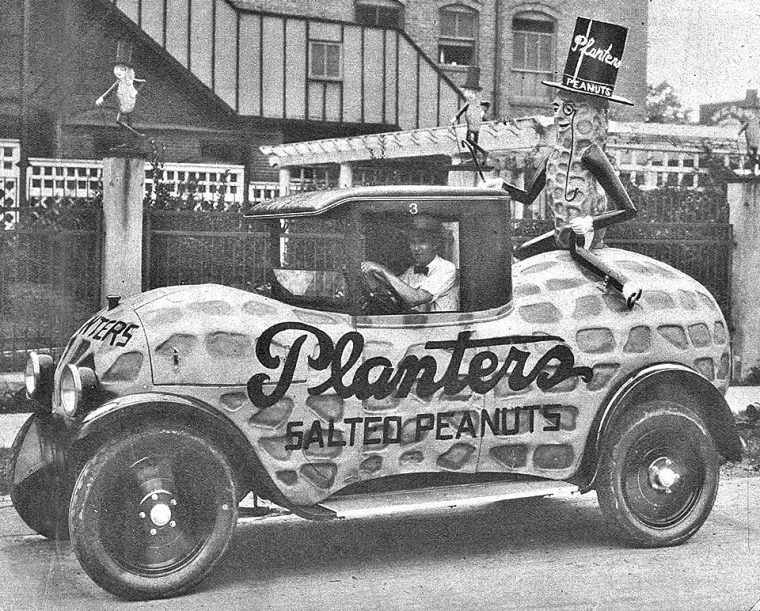 Planters Peanut product mobile on a late-1920s Dodge Brothers chassis.
The lead image and the enlargeable version of it (below) contain an "New Design" GMC panel truck and a parade float which was used in a co-promotion by Planters and Anthracite Coal interests in the area. The image (above) contains a mid-to-late 1920s Planters Peanut product mobile constructed on a four-cylinder Dodge Brothers auto or pickup truck chassis.
Learn more about the history of Planters at the Pennsylvania Center for the Book. Share with us what you find of interest in the photos courtesy of the Wilkes-Barre Preservation Society.