While searching for freeway and Interstate Highway photographs recently we came across this set of four Kodachrome images. The lead photo was taken in 1973 and the second and third pictures (below) were taken in 1972 and contain traffic headed southbound on Interstate Highway 35W. The last shot contains a traffic jam on the Hollywood Freeway and is followed by a video of the opening of the Hollywood Boulevard.
Share with us what you find of interest in photos one to three that are courtesy of the Hennepin County Library followed by a Hollywood Freeway image courtesy of the National Archives.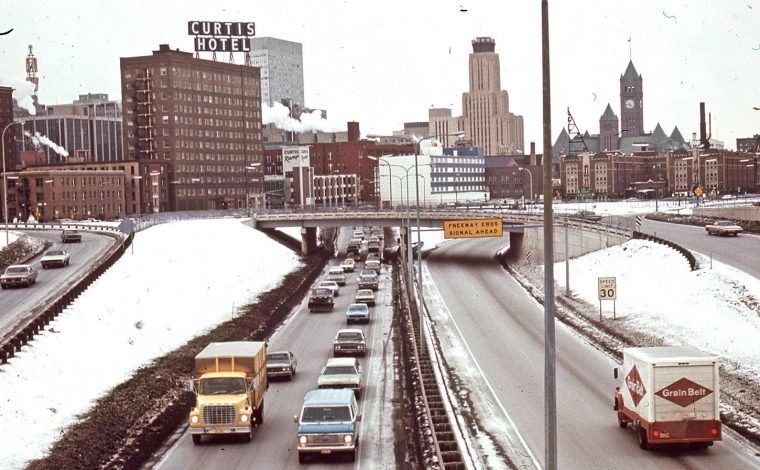 Looking north at traffic in July of 1972 on Interstate Highway 35W  near the center of Minneapolis, MN.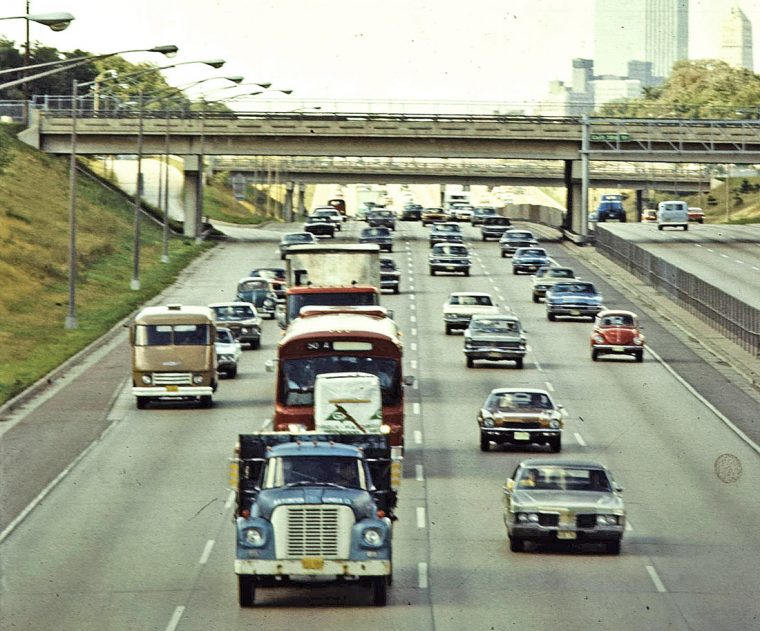 Traffic on Interstate Highway 35W at 38th Street in Minneapolis, Minneapolis, MN in 1962.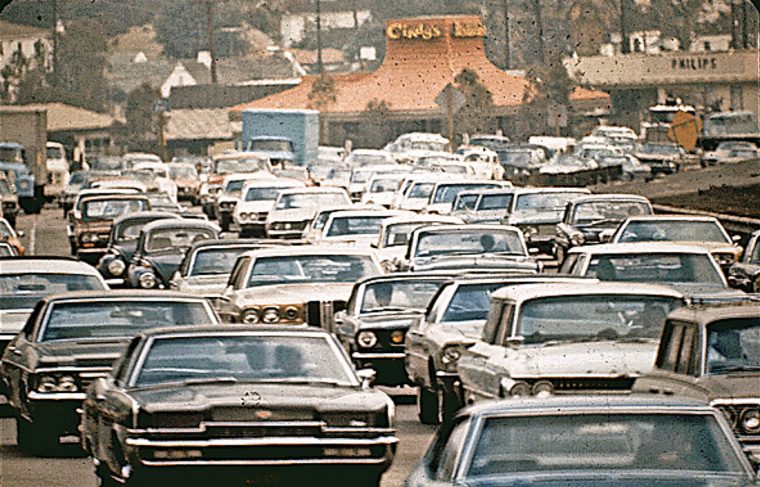 Hollywood Freeway traffic jam in May of 1972.
This video from the 1:17 minute and forward shows the first cars to be driven on the new Hollywood Freeway in 1950.