Today's lead image contains a newly-married couple about to leave their wedding reception and head out on the honeymoon in the early-1960s. This Corvette is easy to date due to a feature only used during this particular model year run.
As is the usual practice in this series, we ask our readers to tell us the year, make, and model of all of these vehicles along with anything else of interest in the photos. You can look back on all the earlier parts of this series here. The photos are via This Was Americar.
Editors Note: Due to the Veteran's Day Holiday weekend we will return again on Tuesday morning with a new feature article.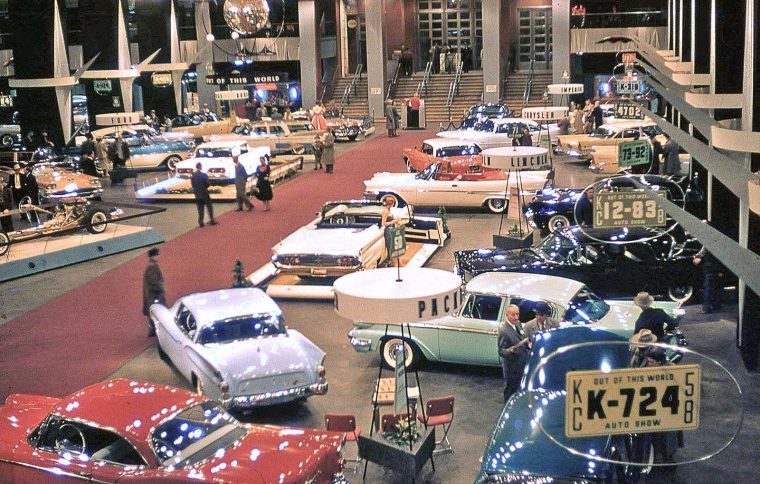 It appears their are enough clues in this photo to identify the location of this "Auto Show."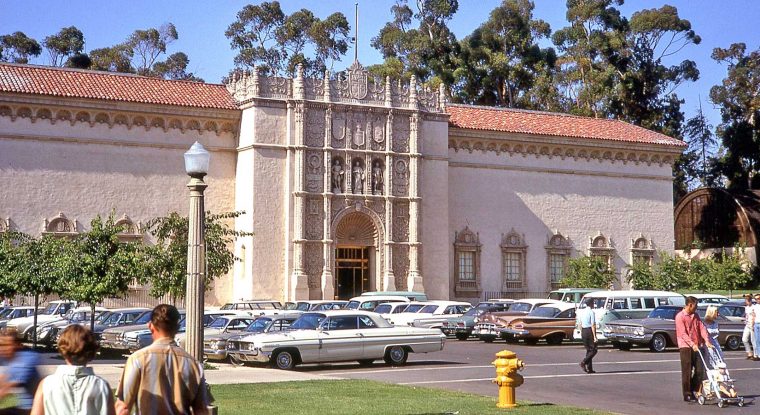 Tell us all about this building and the vehicles you see in this circa-1967 photo.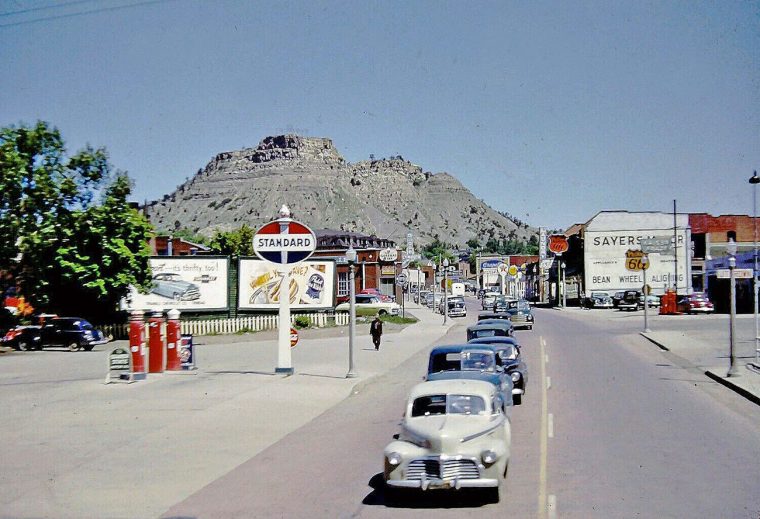 Plenty of filling stations and a new car automobile dealership in this post-war photo.