We begin our "Vintage Gas" filling station coverage today with a 1960s view of a modern Clark Super 100 facility. Clark Super Gas was established in 1932, one of the most difficult years of the Great Depression when Emory T. Clark constructed a gasoline station for a customer in Milwaukee, Wisconsin, who was unable to pay him for his services.
To recoup his investment Clark opened the station himself and in time built others and developed the enterprise into a very successful midwestern chain marketing only high test premium fuel. By the 1970s Clark Oil Corp. owned and operated close to fifteen-hundred filling stations and has survived until today. Learn more about Clark Oil's history here.
Share with us what you find of interest in this set of photos and view over two-hundred other vintage service stations in our earlier coverage. The images are via The Great American Gas Station.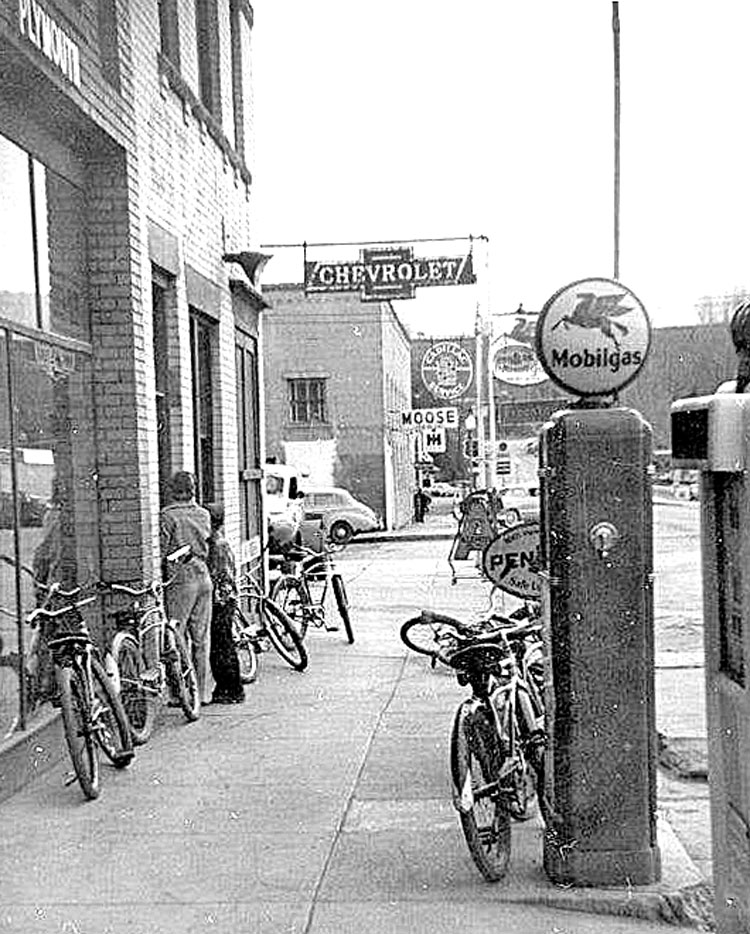 This Post-War photo taken in an unknown location contains four dealerships and two filling stations.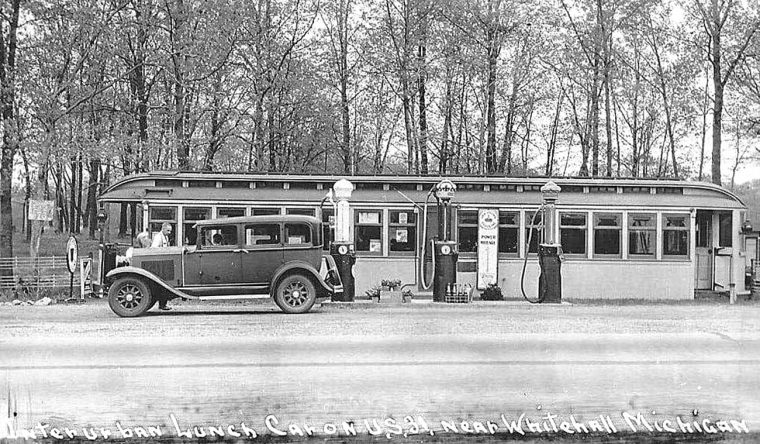 And we finish up here today with this 1938 image of interurban lunch car converted into a Standard Oil filling station in Michigan.