We return to Lawrence, MA today for a look at more images dating to 1957 from the City's "Before Urban Renewal Photograph Collection." The lead photo was taken on Lowell St. and contains apartment buildings and storefronts which were all demolished before the redevelopment program began. From right to left the Charles Molchan Market was located at 141 Lowell St., a "Dressed Poultry" store at number 155 and M. Fournier's at 157.
Share with us what you find of interest in these photos courtesy of Digital Commonwealth. View earlier Valley Street photographs here.
We which that all of our friends and readers have an enjoyable Thanksgiving holiday weekend. Your comments will still get posted but this will be the last post until we return again on Monday morning December 2nd.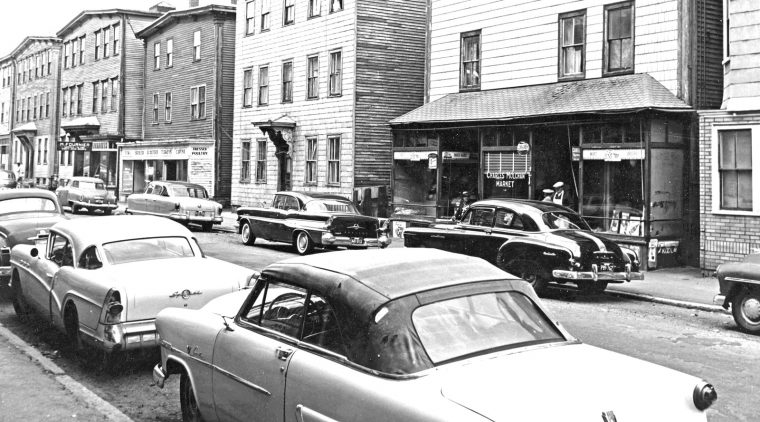 141 to 159 Lowell Street.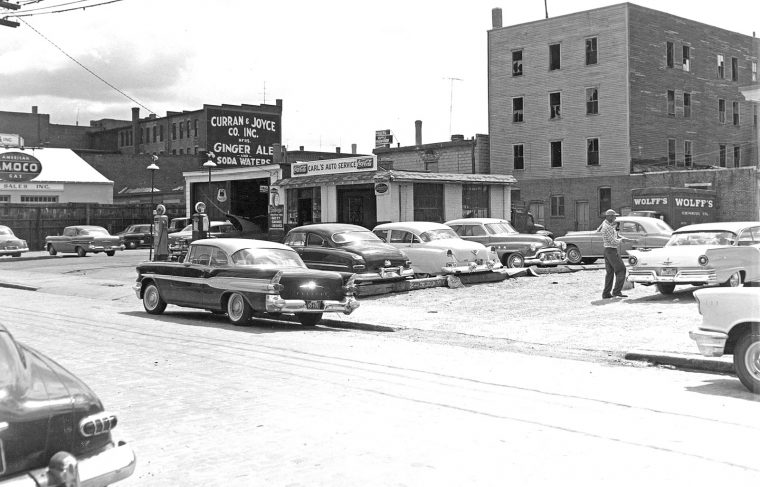 Carl's Auto service was located at 162 Valley St.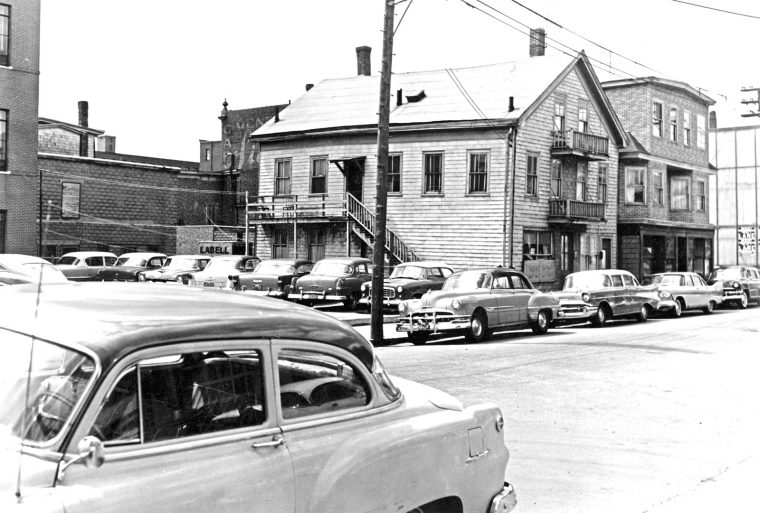 A parking lot located at 90 Valley Street.