Today's featured images were taken on Valley Street in Lawrence, Massachusetts in 1958 to document structures in the city before urban renewal began there in the late-1950s following the decline of the textile industry. The City is located in the northeastern section of the State on the Merrimack River that was utilized for its water power to run a number of large woolen mills constructed there in the 1850s.
Share with us what you find of interest in these photos courtesy of the Digital Commonwealth.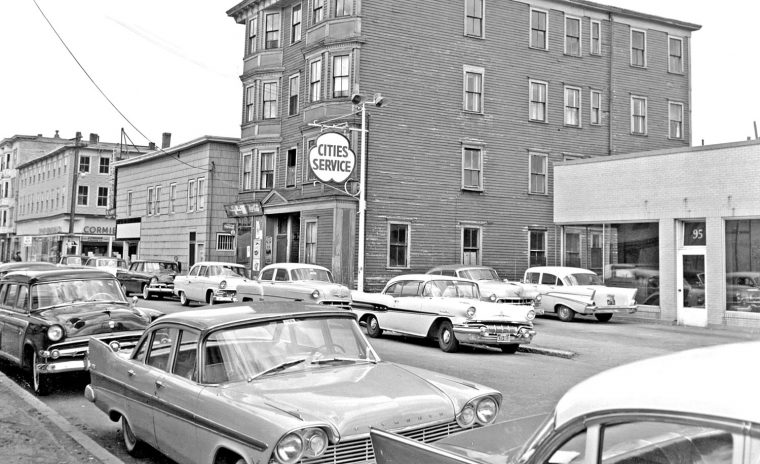 The left-hand side of the Lawrence Auto Station located at 85 Valley Street. The right-hand side of the Garage's parking lot is visible in the lead image.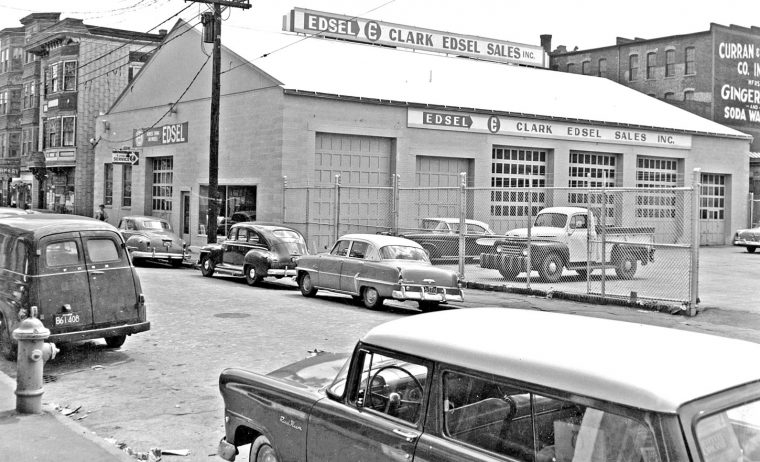 Clark Edsel Sales Inc. located at 130 Valley Street.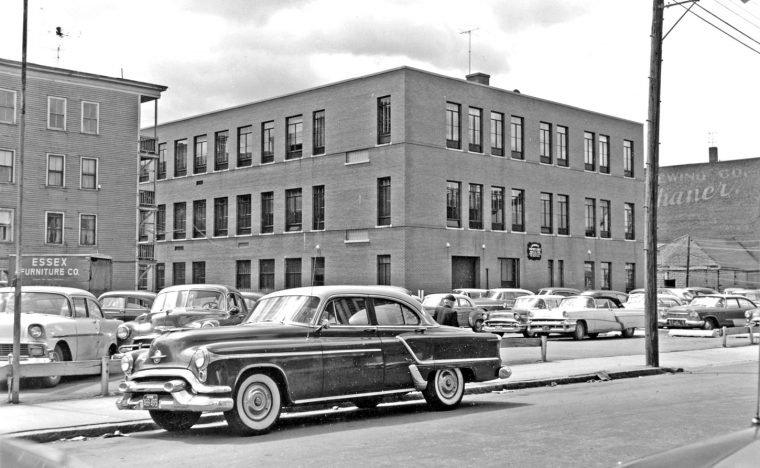 Parking lot at an unknown address on Valley Street.