Thirty-eight years later many have forgotten about the Chevrolet Corvette being produced at the GM Chevrolet assembly plant that was located in St Louis, MO. The first three-hundred of Chevrolet's sports cars were built in a plant at Flint, MI in 1953, the following year production was moved to Missouri. Between 1954 and 1981 when Corvette production was moved to a renovated Chrysler plant in Bowling Green, KY, seven-hundred thousand of the two-seaters were assembled in St Louis.
Today's featured GM Photographic image contains a view of fifty 1957 Corvettes lined up for a publicity photo in a storage lot at the St Louis plant. In the background are Chevrolet passenger cars and trucks which were also assembled at the facility.
Be sure to view the video (below) showing the assembly sequence of the 1963 Corvette "Stingray" in the St. Louis Plant.
Share with us what you find of interest in this image found via at MotorCities National Heritage Area Partnership.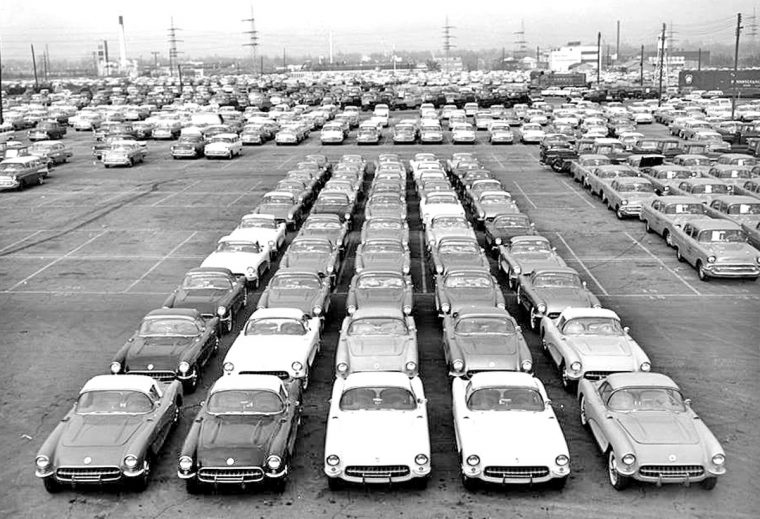 This video contains high-quality GM Photographic images showing the assembly of the all-new 1963 Corvette in the St. Louis Plant.