Today's installment in the "Vintage Gas" series begins with an image of Wendell's Marathon service station located at the intersection of East Lincolnway and Garfield St in Valparaiso, Indiana.
The 1950s photo illustrates why there are very few full-service gas stations left today. Squeezed by the oil companies with high monthly station rental costs and the ability to only earn pennies on the dollar for gasoline sales, most filling station operators have to earn their money in the service bays. Today a recent street view of the intersection contains a no-name service station, an oil change shop and a 7-11.
Share with us what you find of interest in these photographs found via the Great American Gas Station.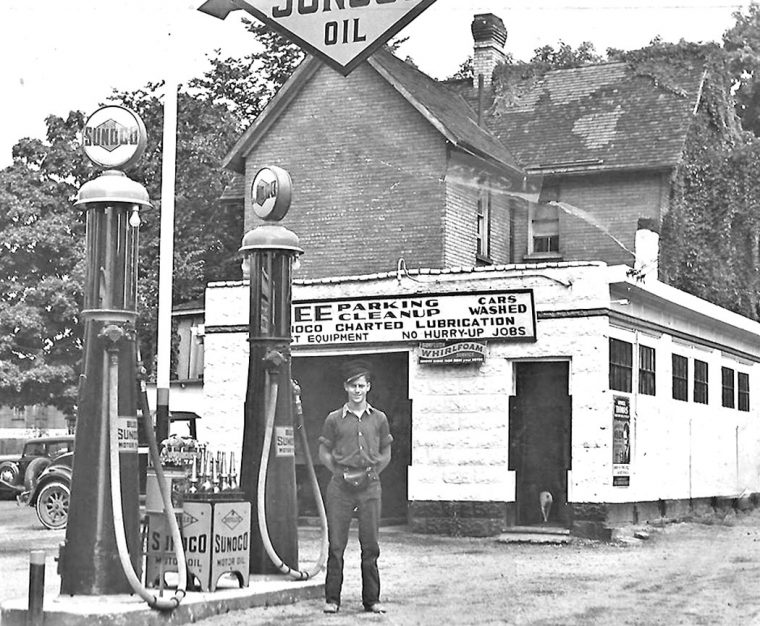 This Sunoco station appears to be a one man band where lube jobs and car washes were performed when there were no cars at the pumps.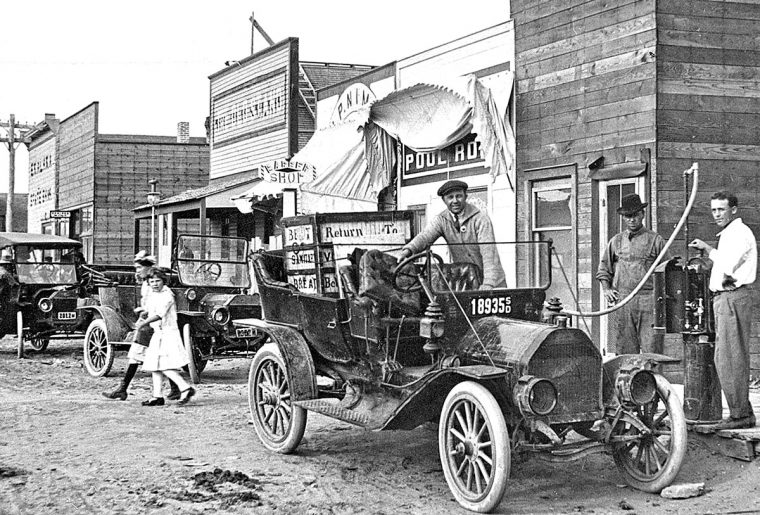 This Bowser "Red Sentry" fuel pump is setup next to a "Pool Room" in Ekalaka, MT in the 1910s.