For today's lead image we chose what appears to be a Sinclair Oil Corporation publicity photo taken in the early-to-mid 1960s. The well-kept filling station is set up to sell products and services and quite a bit of signage is in place to help that happen without a sales pitch. Note the yellow Anco windshield blade cabinet and other products and signs visible to the customer located at the fuel pump island. Over on the right-hand side of the service bay is a sign for sixteen-dollar brake jobs and others are visible hanging inside on the office wall.
As is the usual practice in this series, we ask our readers to tell us the year, make, and model of all of these vehicles along with anything else of interest in the photos. You can look back on all the earlier parts of this series here. The photos are via This Was Americar.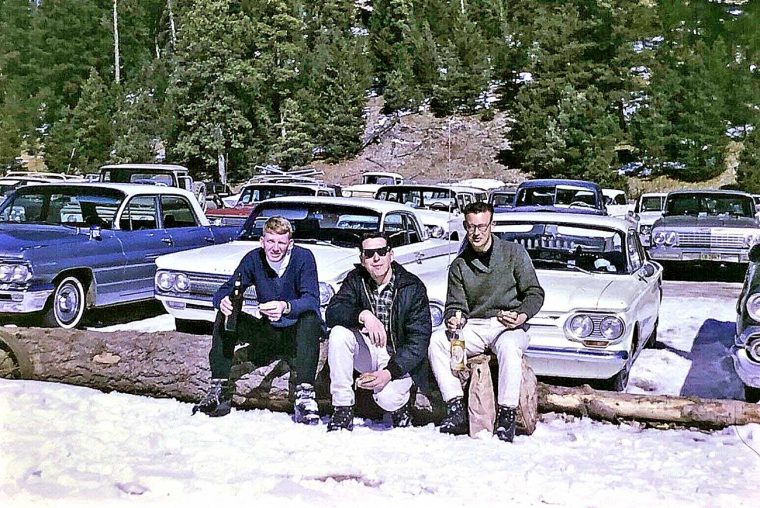 This trio having lunch at a ski area parking lot defiantly brought along enough wine to wash down the sandwiches.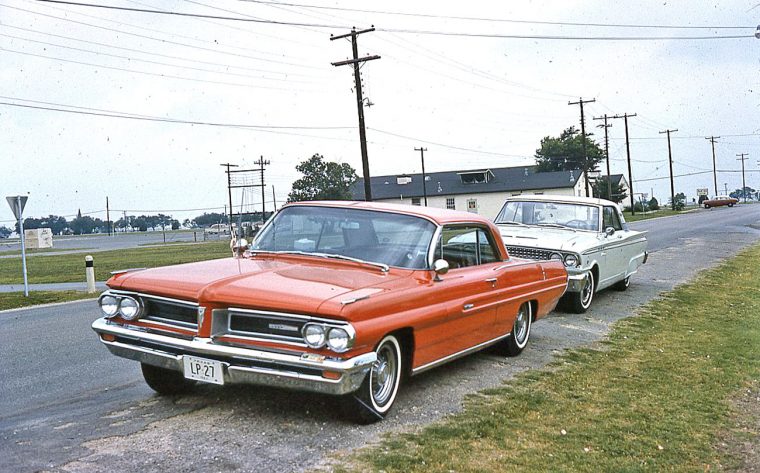 This pair of well-equipped two-door hardtops on a roadside pull-off were obviously owned by car enthusiasts.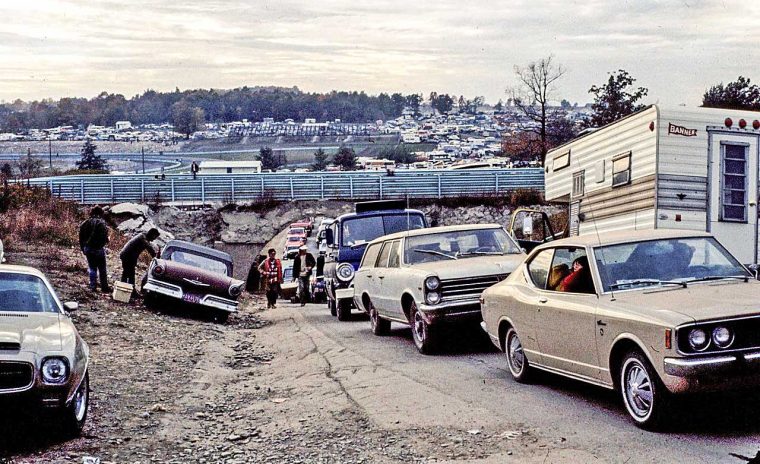 The race is over and replaced by another one to get out of the parking lot.