In the mid-1960s after a cousin came back from a tour of duty with the Army in Europe he shared photos with us he took at the 1966 Le Mans race and a first-hand account of the competition in which Ford finished 1-2-3 and defeated Ferrari. It had a profound effect on your editor at the time who was a young budding antique automobile and racing car enthusiast.
After viewing the excellent recently-released "Ford vs. Ferrari" movie we decided to share historical coverage here of Carrol Shelby, Shelby American, the Ford Motor Company, and the Ford GT40's driver's and crew's work leading up to and including the 1966 24 Hours of Le Mans victory.
Today's photos are taken from Ford Performance's 2016 video (below) featuring amateur film footage taken by Marcel Chiles, an American soldier who also attended the 1966 24 Hours of Le Mans race. In this video, you will listen to commentary by Edsel Ford II and other "Ford Icons who were there that day."
Share with us what you find of interest in the video "When Ford Defeated Ferrari: Lost Footage Discovered from 1966" and your thoughts on "Ford vs. Ferrari" if you have viewed it already.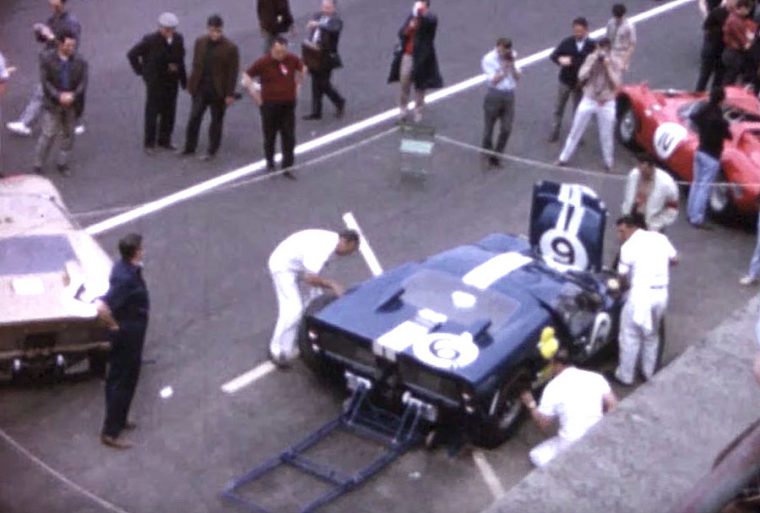 A crew practicing pit stops in the days leading up to the race.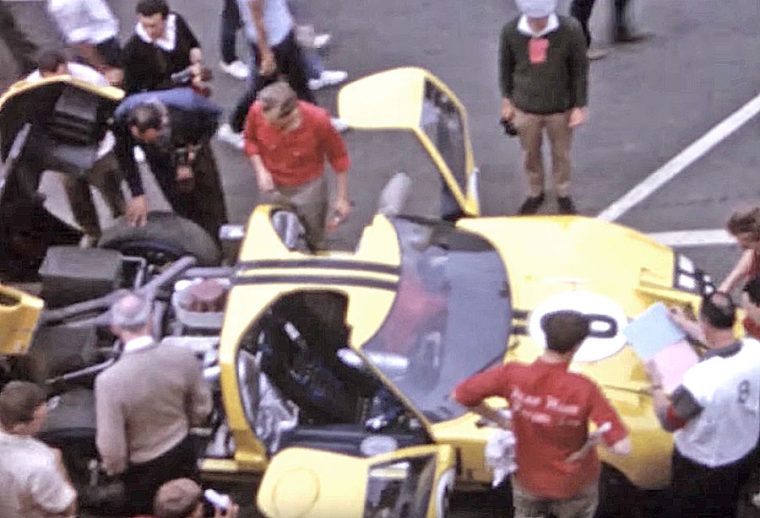 The crew of the number eight car and some of the other one-hundred Ford employees who worked at the 1966 race.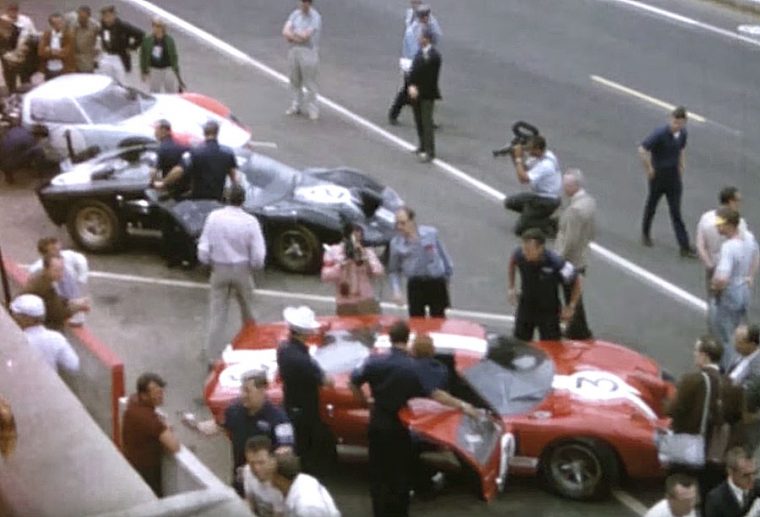 Three of the Ford team cars lined up before the race.