Yes, a Studebaker-Mercedes Benz Dealership – in 1954 Studebaker and Packard merged and became Studebaker-Packard Corporation with the hope that the arrangement would benefit the two failing automakers.
In 1956 through an agreement formed by Curtis-Wright and Studebaker-Packard, the carmakers took over the distribution rights of Mercedes Benz Sales Inc. formed by car importer Max Hoffman of New York City. The agreement lasted until Studebaker closed its South Bend, IN factory in 1963 and the last of the US-built cars were assembled. At that point, a number of Studebaker-Mercedes dealerships were converted to sell and service Mercedes Benz automobiles and trucks.
This image of the backside of Arcure Motors, located in Ann Arbor, MI, dated to June of 1960 by the source shows the service department of the dealership. Above it is the showroom and an outside display area with a new Studebaker Lark two-door sedan and the shop's Studebaker pickup truck. In 1963 Arcure Motors was one of the Studebaker-Mercedes dealerships that stayed in business by handling the Mercedes Benz.
Share with us what you find of interest in these photos courtesy of the Ann Arbor District Library.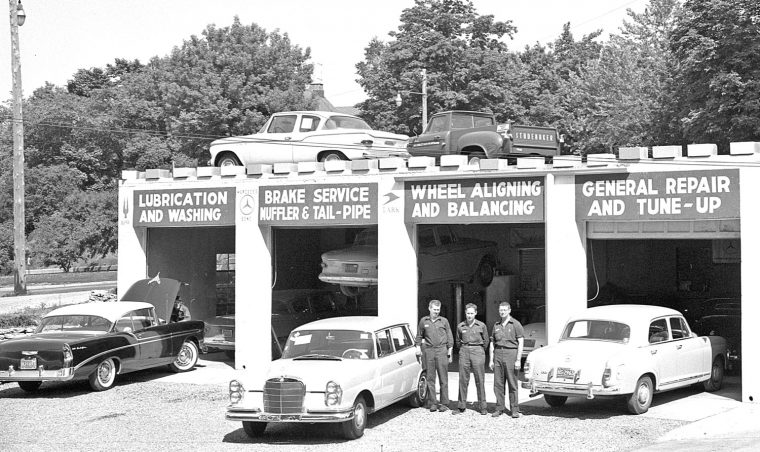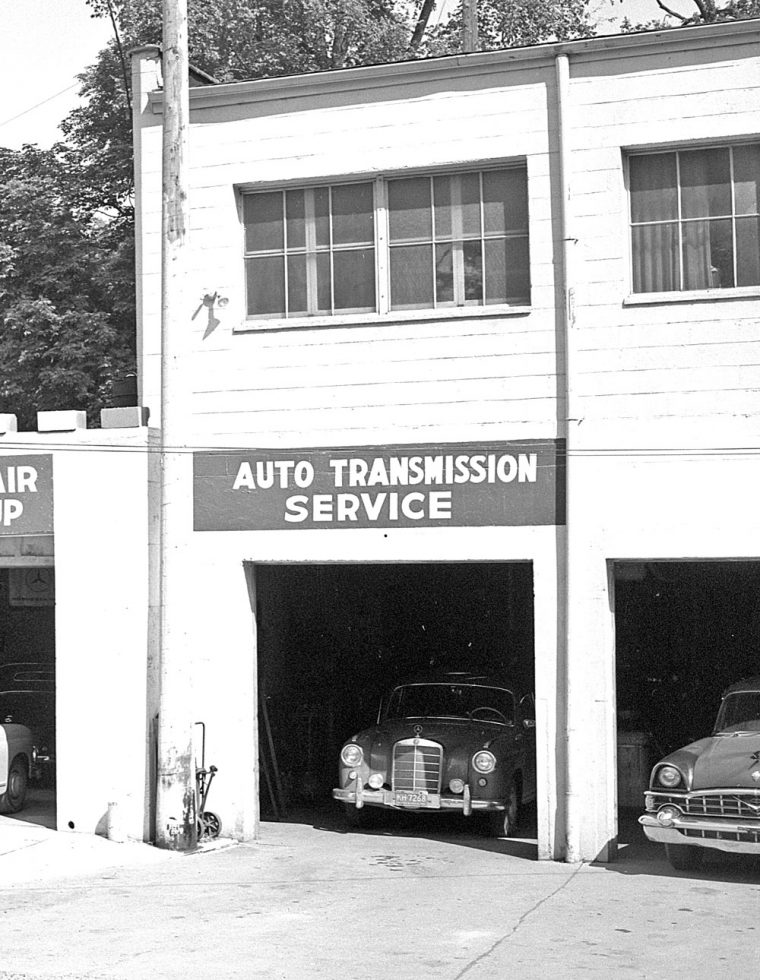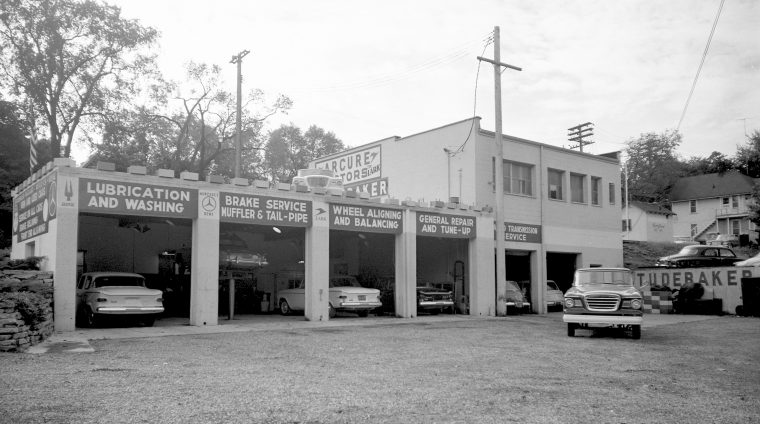 Another view of the service department dated by the source to September of 1960.