In last week's post titled "Arcure Motors: Studebaker-Mercedes-Benz Sales and Service" we took a look at photos taken in 1960 when the Ann Arbor Studebaker dealership was handling Mercedes-Benz cars.
A second search has turned up this set of photos taken earlier in August of 1954 when Arcure Motors owned by Steve Arcure, located on 617 Detroit St. in Ann Arbor took on the Studebaker franchise. Arcure began selling new cars and trucks in the City in 1941 when he opened a Willys dealership.
Apparently, Arcure must have had some sort of a relationship with a Lincoln-Mercury dealer because on the far left of the lead image is a rare 1954 Mercury "Sun Valley" hardtop. This car features a tinted Plexiglas front roof insert and the second picture below contains three more late-model Mercury cars on display.
Share with us what you find of interest in these photos courtesy of the Ann Arbor District Library.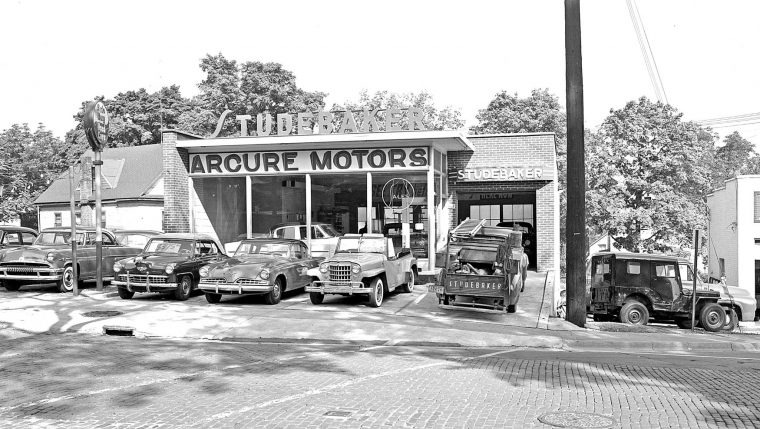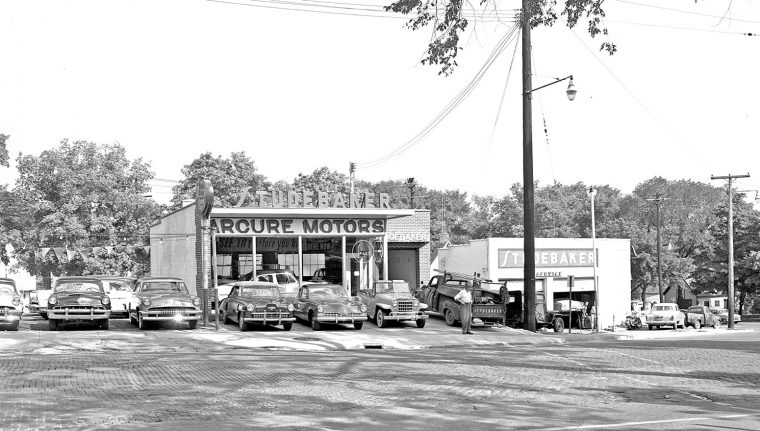 Note the 1954 "Sun Valley" and three other Mercury's next to it on the far left of the photo.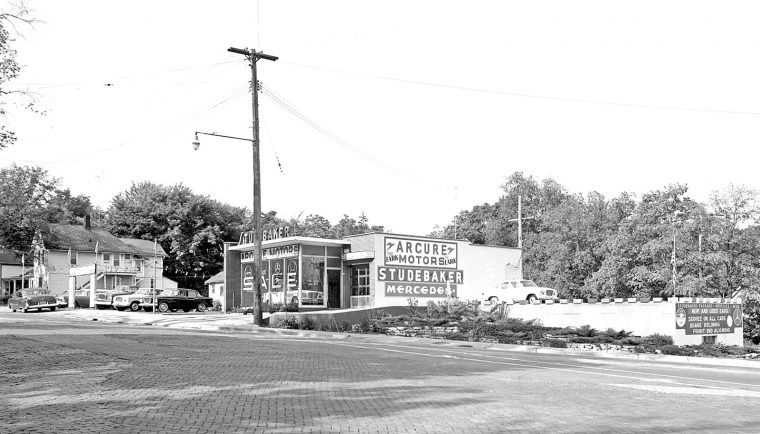 This image was taken in September of 1960 a couple of months later then the photos in the first post covering Arcure Motors.