Today's photos were taken on various assembly lines at the Packard plant located on East Grand Blvd. in Detroit, Michigan. The lead image shows workers on the frontend assembly line working on 1940 model Packard grille shells complete with the Packard signature grille insert. The shells are mounted on wooden jigs and the workers tighten fasteners with power tools suspended overhead when not being used.
Share with us what you find of interest in these photos courtesy of the Detroit Public Library. View 100's of Packard photographs in earlier posts here on The Old Motor.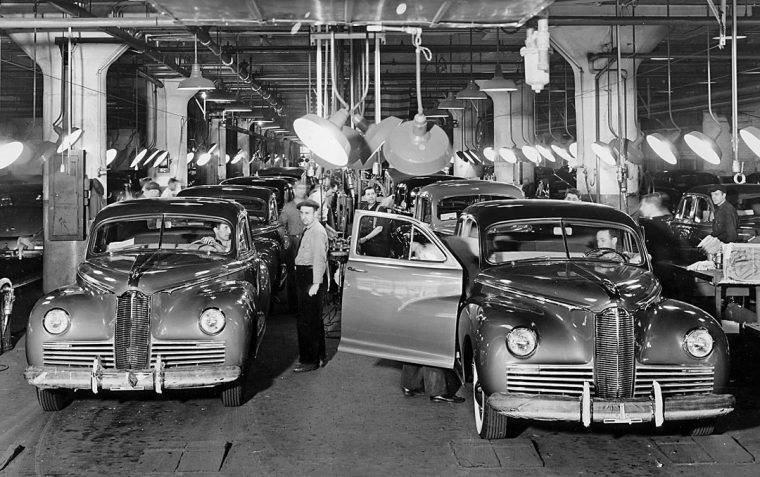 Spotlights at the end of the 1941 Packard final assembly line help inspectors find flaws on finished cars ready to be driven off of the line.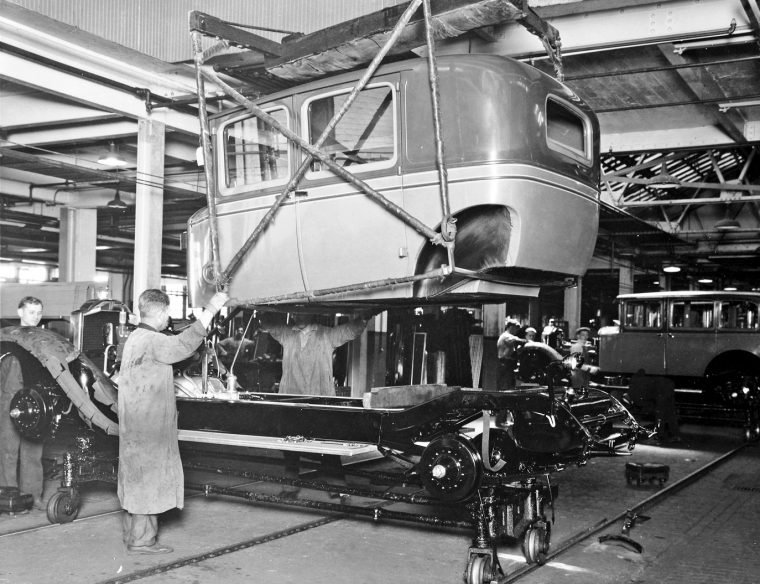 Workers at the body drop station lower a club sedan body onto a 1928 model 533 six-cylinder chassis.