The Schoellkopf Co. of Dallas, Texas certainly pulled out all the stops when they assembled this distinctive rig to promote its sales of "Gas and Kerosene Refrigerators." The tow vehicle appears to be a streamlined 1933 Reo "Flying Cloud" coupe and the trailer by an unknown maker is decorated with a motif of a house, the perfect look for a traveling refrigerator showroom.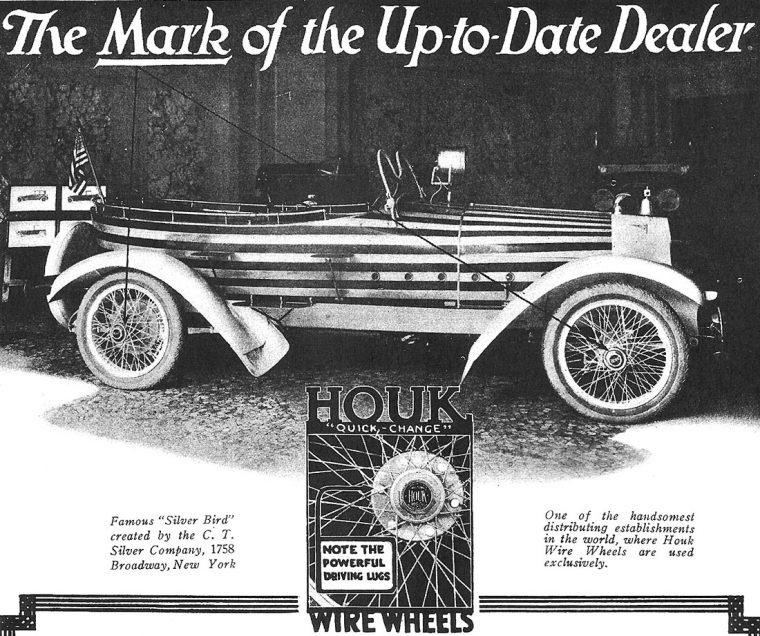 The Houck "Quick-Change" wire wheel advertisement above contains a circa 1917 six-cylinder Overland chassis fitted with "Silver Bird" coachwork designed and constructed by New York City car dealer C.T. Silver. Take a look back at two earlier posts here on The Old Motor showing a "Silver Bird" skiff-bodied Overland touring car and custom-built roadster both constructed in Silver's coachbuilding shop in New York.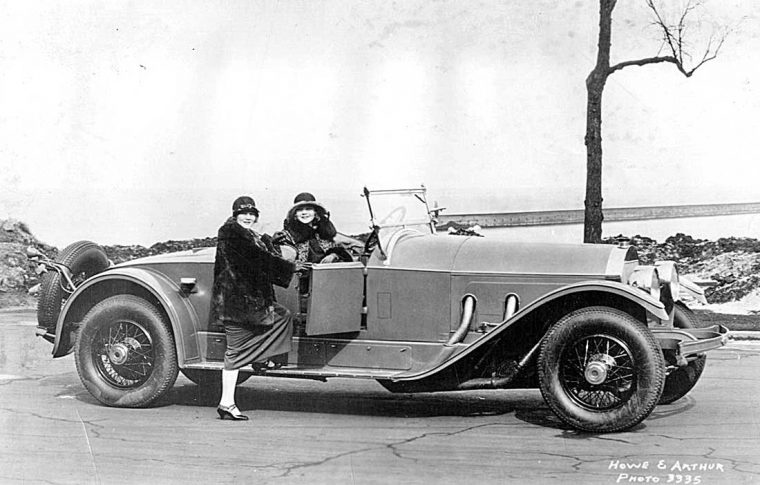 And finally, we finish up here today with a 1924 Locomobile Model 48 roadster fitted with custom coachwork and exposed exhaust pipes photographed at Sea Side Park near the automaker's factory in Bridgeport, CT. Look back on our extensive coverage of the Locomobile here.
The photos are via 1920s antique automobiles, brass era cars, and orphan makes.