This Friday's lead image contains a relatively rare car even when it was new. The front fender badge has been photoshopped off of the vehicle to make identifying it a bit more of a challenge. This particular body style was offered by the automaker with this roofline to give NASCAR teams of the time an aerodynamic advantage.
As is the usual practice in this series, we ask our readers to tell us the year, make, and model of all of these vehicles along with anything else of interest in the photos. You can look back on all the earlier parts of this series here. The photos are via This Was Americar.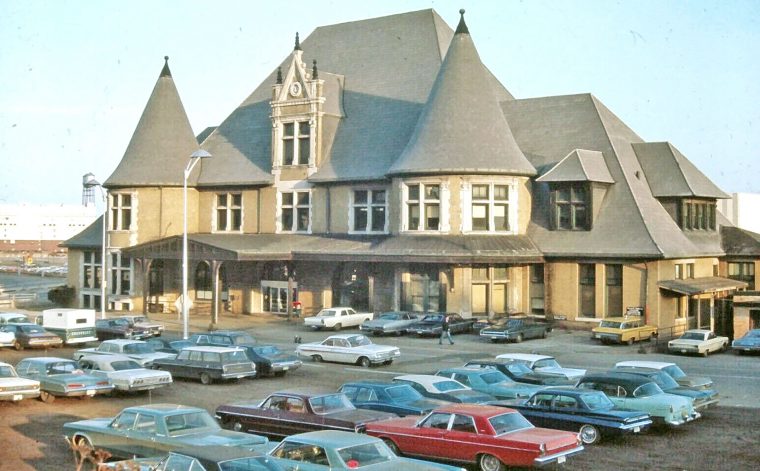 This late-1960s image was taken of some sort of a public building in an unknown location which we hope will be identified.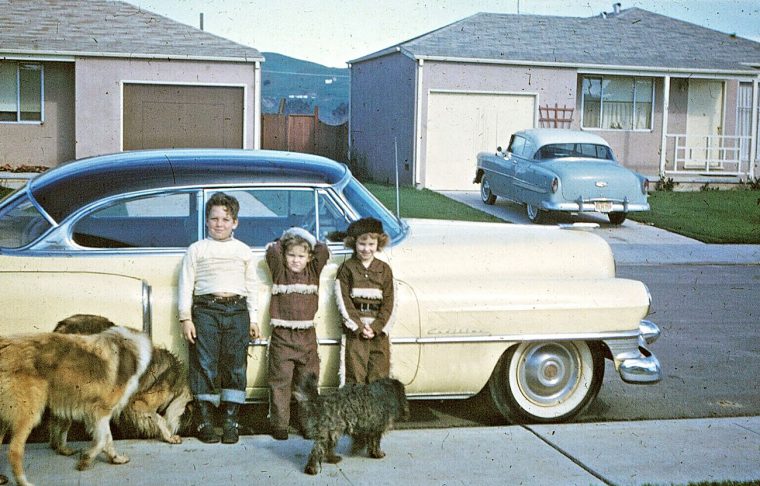 The neighborhood hoodlum's lined up for a photo. Note the engineer's boots the boy on the left is wearing and the Davy Crockett uniforms popular at the time on the other two.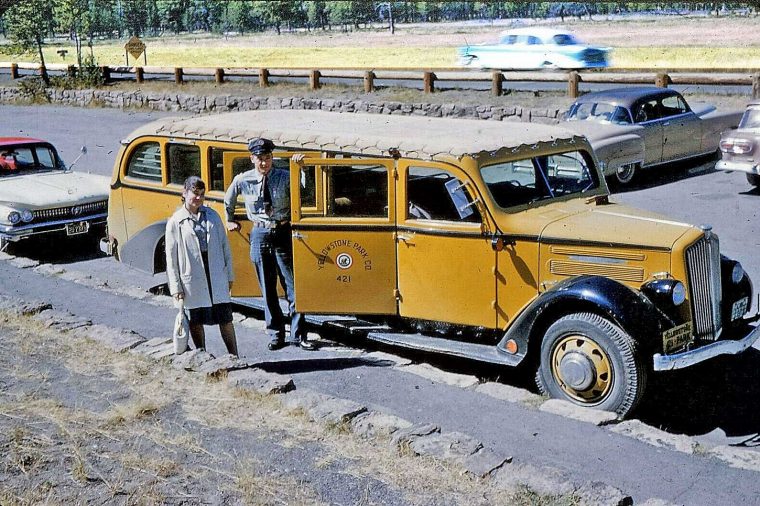 This Yellowstone Park bus was one of a fleet constructed quite some time before the photo was taken.