This set of images taken in August of 1939 contains new Crosley automobiles (1939 to '52 Cincinnati, Ohio) that were being sold by the Moore Maytag Co. located at 307 South Main St in Ann Arbor MI. The photos contain 1939 Crosley convertible sedans powered by a horizontally-opposed front-mounted two-cylinder engine backed-up by a three-speed transmission and a live rear-mounted drive axle.
Learn more about the pre-war two-cylinder, and post-war four-cylinder models at the Crosley Automobile Club, and view photos featured here earlier of the interesting little economy cars.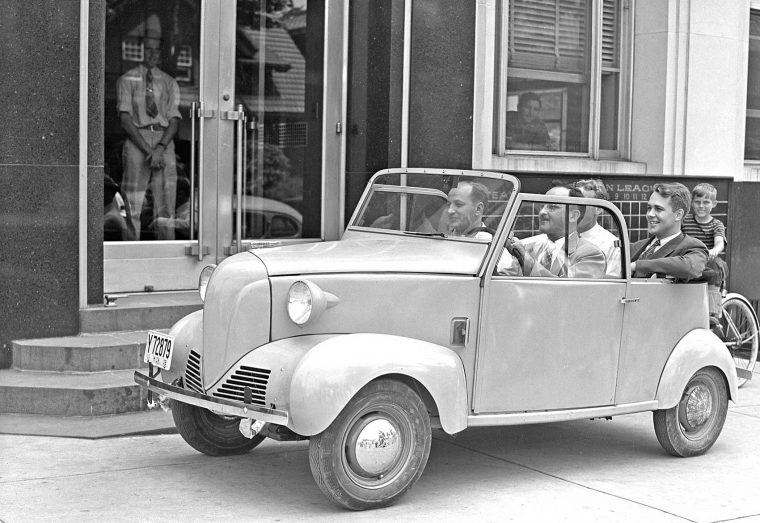 Photo taken in front of the Ann Arbor News offices.