The City of Los Angeles, CA, and the surrounding area is filled with a complex network of Freeways, which began when Ramona Boulevard Freeway opened to traffic in 1935. It was followed by the Arroyo Seca Parkway in 1940, better known as the Pasadena Freeway (the 110 today.)
Planning the regional highway system began as early as 1933, followed by the Automobile Club of Southern California's 1937 "Traffic Survey" that contributed to pre-war efforts to define what the Los Angeles Metropolitan Area freeway system might look like in the future.
Today's featured images were taken in the early-1950s as the post-war freeway network was evolving and beginning to take shape. The lead image taken on June 6, 1951, contains traffic leaving the Hollywood Freeway (101) at the  Silverlake Blvd. exit.
Please share with us what you find of interest in these pictures that are courtesy of the Los Angeles Examiner Photographs Collection at the USC Libraries.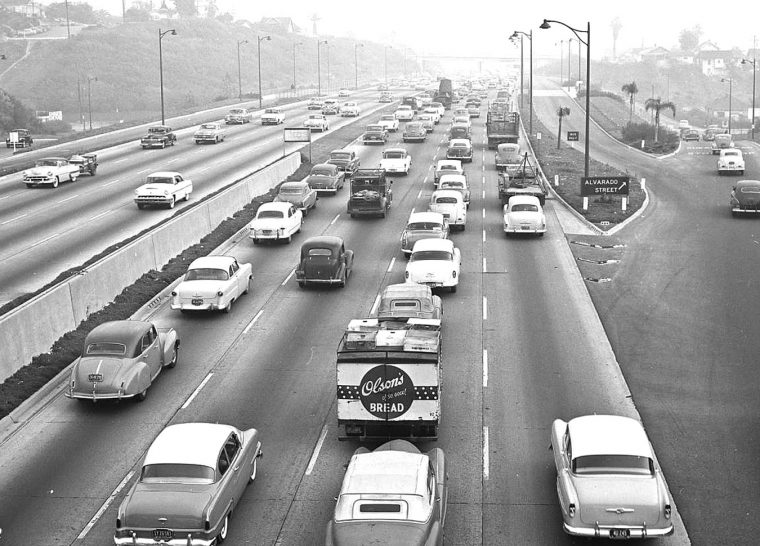 The Hollywood Freeway (101 today) looking east from the Rosemont Ave. overpass on December 24, 1954.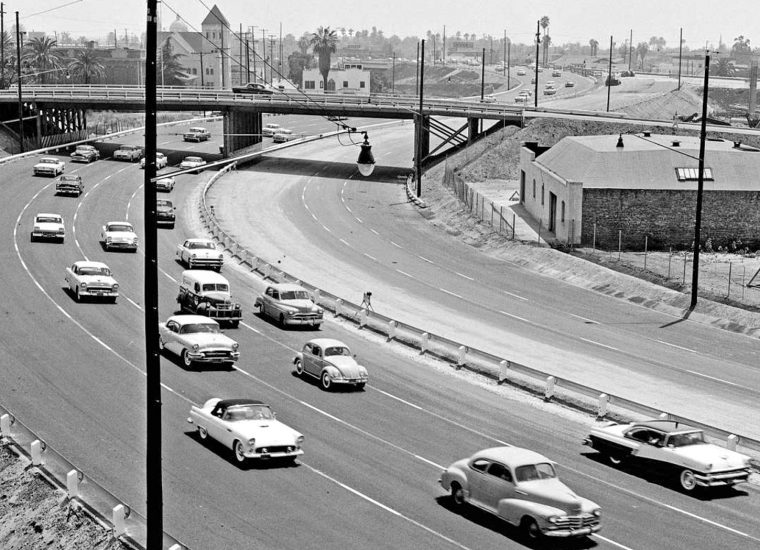 A detour off of the Harbor Freeway (110) between Washington and Pico Boulevards in Los Angeles, July 27, 1958. 
The Cahuenga Pass on the Hollywood Freeway (101) photographed on November 17, 1952. The roadway was originally named the Cahuenga Pass Freeway when it opened in 1940.