Linden Ford sure knew how to attract some attention way back in the 1960s with this rig, thanks to a talented sign painter made it become a reality for them. Tell where this image was taken, and all you know about this brightly colored little sedan.
As is the usual practice in this series, we ask our readers to tell us the year, make, and model of all of these vehicles along with anything else of interest in the photos. You can look back on all the earlier parts of this series here. The photos are via This Was Americar.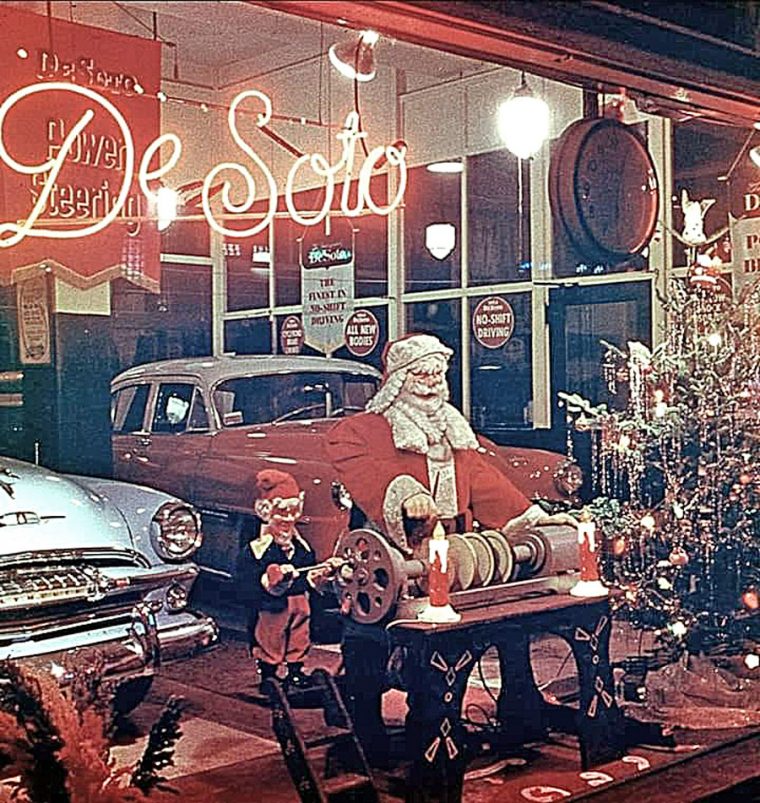 Christmas greetings from Santa and one of his elves a DeSoto dealership.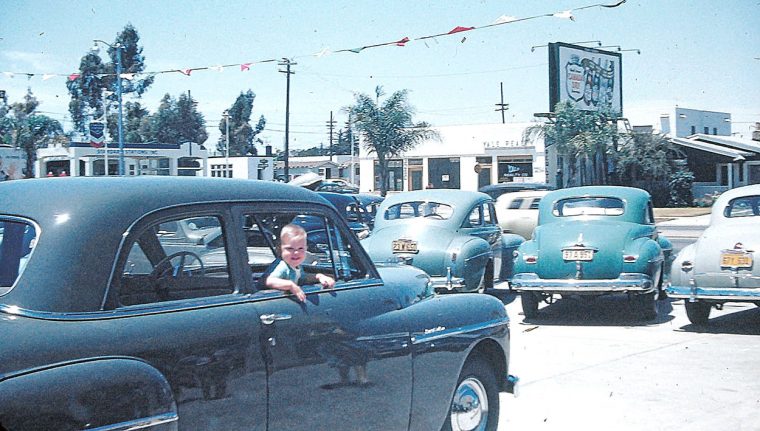 Apparently junior liked this car,  and he's looking at his parents who are a mirror images in the paint job.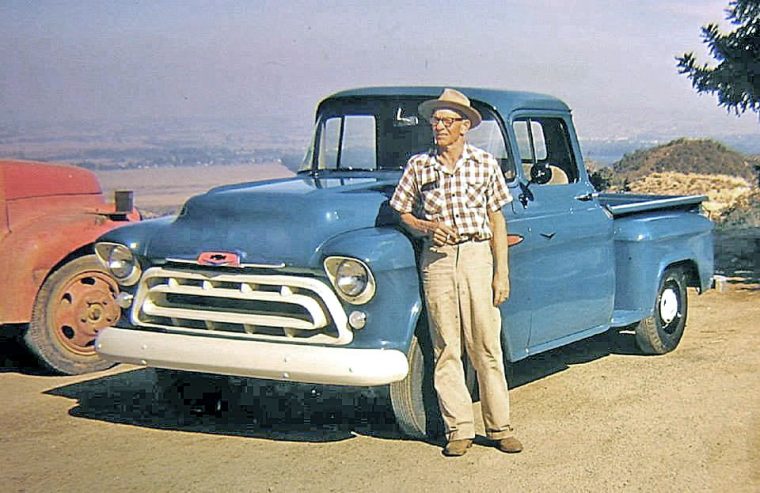 It looks like the first day on the job for this stylish pickup truck.