We haven't featured a horseless carriage mystery automobile in quite some time, and today's lead image fits the bill perfectly. The touring car by an unknown maker has front doors and acetylene headlamps, which appear date it to the 1911 to '12 period. Being a mid-sized car it is likely that it was powered by a 30 to 40 h.p four-cylinder engine.
The photo was taken at a parade at the Swiss-Italian Celebration, in San Luis Obispo, California. A number of Swiss-Italians farmers settled in the area at the time and operated dairy farms.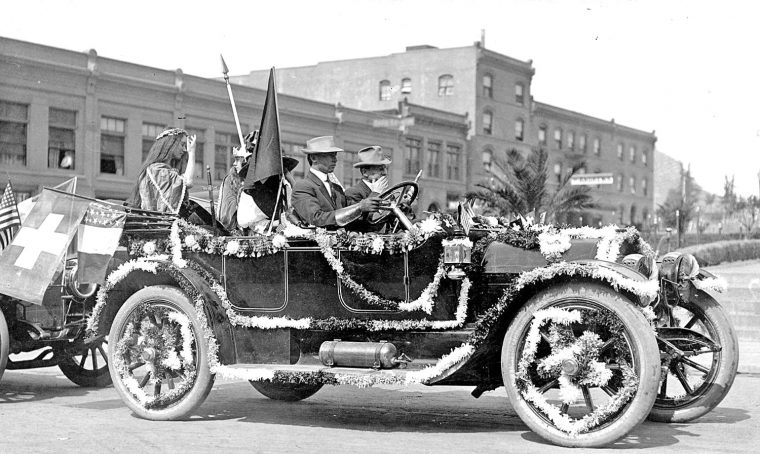 We admit that the photo (below) of a steam tractor is not in very good condition, but have included here because it is interesting and quite substantial. The notation on the picture states: Steam Plough Ranch No. 3, King City (California.) Note the somewhat unusual steam condenser constructed of coiled tubing hanging under the middle of the boiler. Can anyone identify the maker of this impressive machine?
Please share with us what you find of interest in the photos courtesy of the Michael J. Semas Collection.