Today's lead image includes a fleet of 1958 Dodge's at speed passing a stationary 1958 Dodge Royal sedan parked in the middle of the Chrysler Engineering Proving Grounds track located in Chelsea, MI. Construction of the facility began in 1953, and the grand opening ceremonies were held on June 16, 1954. As a part of the event, the following day, a Chrysler New Yorker completed a 24-hour endurance run after covering 2,836 miles at an average speed of 118.18 mph.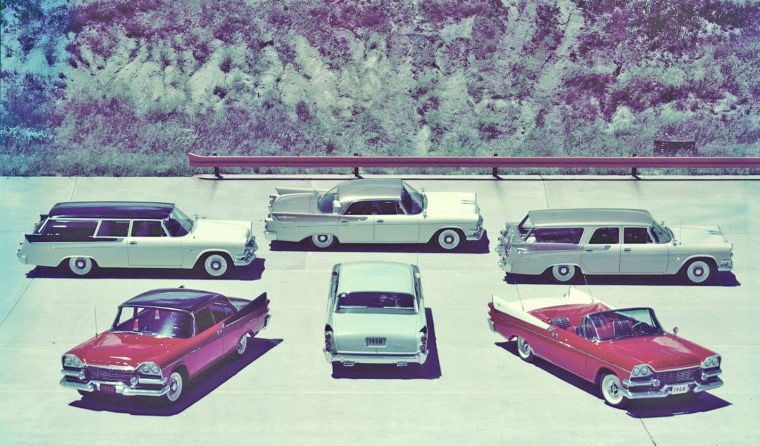 The 1958 Dodge line-up on the Proving Grounds track.
The video (below) "Building the Chrysler Proving Grounds" filmed over the winter of 1953-'54 covers the story of how the facility was constructed, shows the garage, the engineering labs, and how the track and roadways were used at the time. When we return more 1958 Dodge photos courtesy, of the National Automotive History Collection will be included. Learn more details about and view more period photos of the Chrysler Engineering Proving Grounds here.