Arthur V. Swanson's Frederickson Tire Company, a Firestone dealer was located at the intersection of NW 9th Ave. and North Hudson St. in Oklahoma City, OK. The lead image and the enlargeable version on it (below) appears to have been taken in pre-WWII days. The lower photo dating to March 7, 1948, was shot after a remodeling when the dogs were added to the roof, and tire re-capped operations appear to have ended. The building has not survived.
Please share with us what you find of interest in this image courtesy of the Oklahoma Historical Society.
We want to take this opportunity to wish all of our readers a Happy New Year. We will return on January 2, 2020, with a new feature.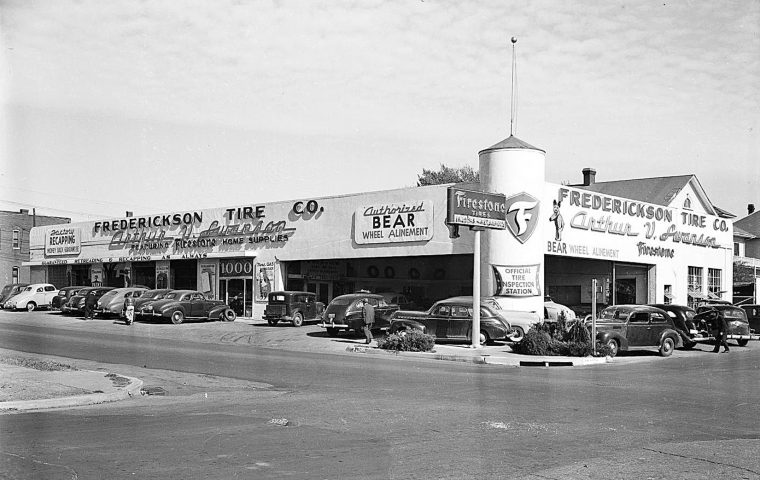 Unless a reader spots a postwar car in this image we assume it was taken before WWII or just after it.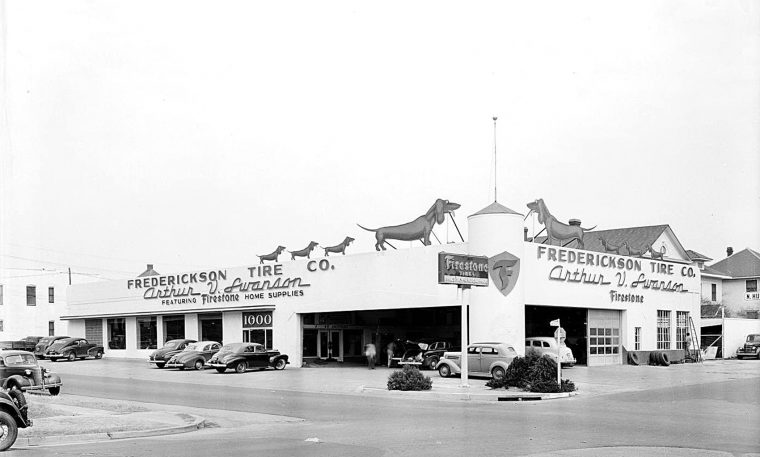 After remodeling, the image dates to March 7, 1948.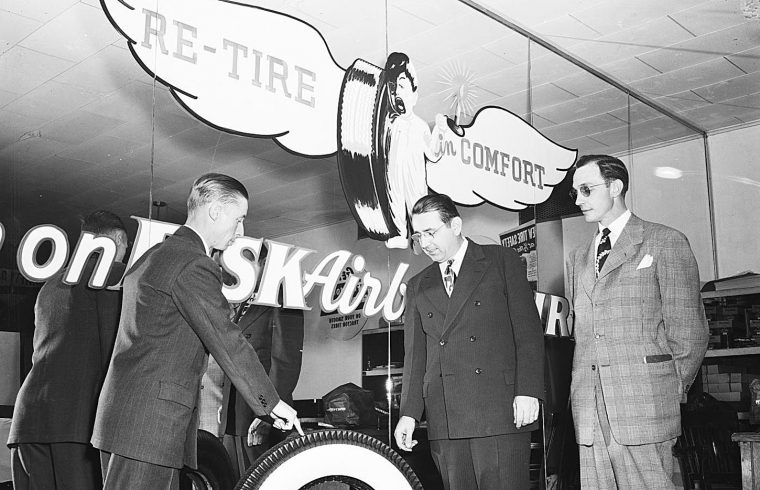 March of 1948, the "Fisk Airborne Tire" on display in the showroom.