Today's lead image contains women hard at work at the Lincoln Motor Company assembly plant in 1917 pressure testing intake manifolds used on the Liberty V-12 aircraft engine. The two manifold sections visible on the left-hand side of the photo are upside down, and in use, a pair are assembled together and are positioned inside of the two banks of cylinders and fed by updraft carburetors.
Please share with us what you find of interest in these photographs courtesy, of the National Automotive History Collection.
View many other earlier assembly line images here.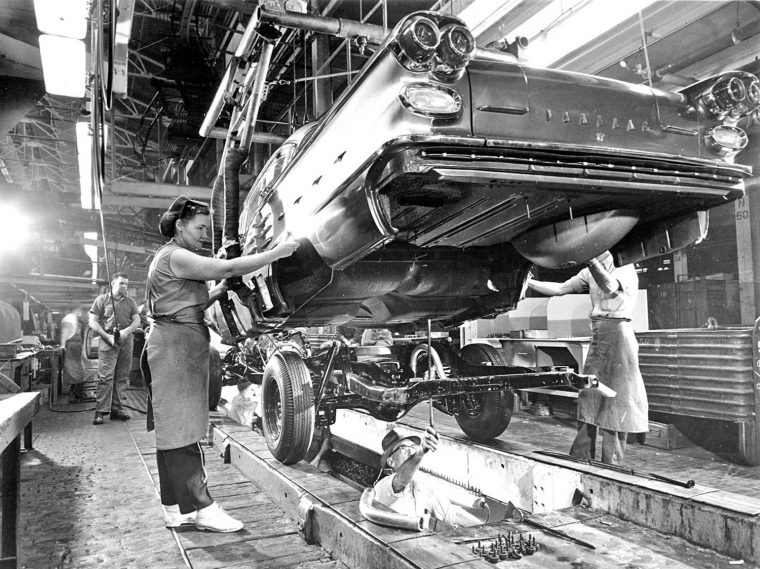 Workers at the body drop station of the Pontiac assembly line in 1958 lowering the coachwork onto a chassis.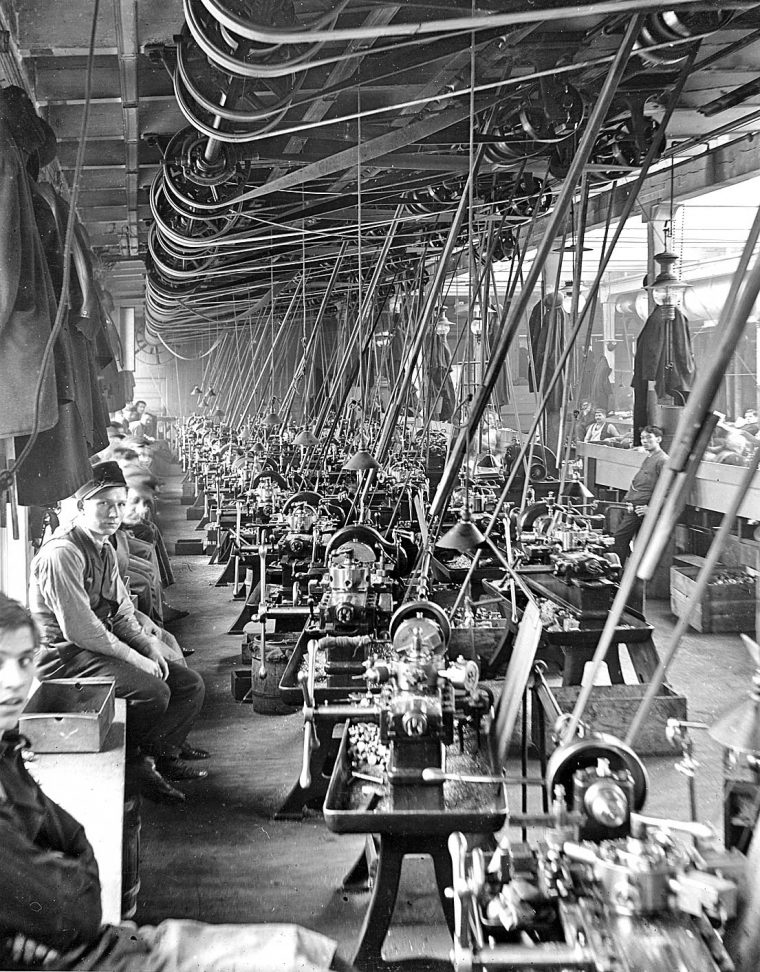 A sea of leather drive belts power small turret lathes at the Cadillac plant in 1902. Note the hanging gas lamps above the right-hand walkway.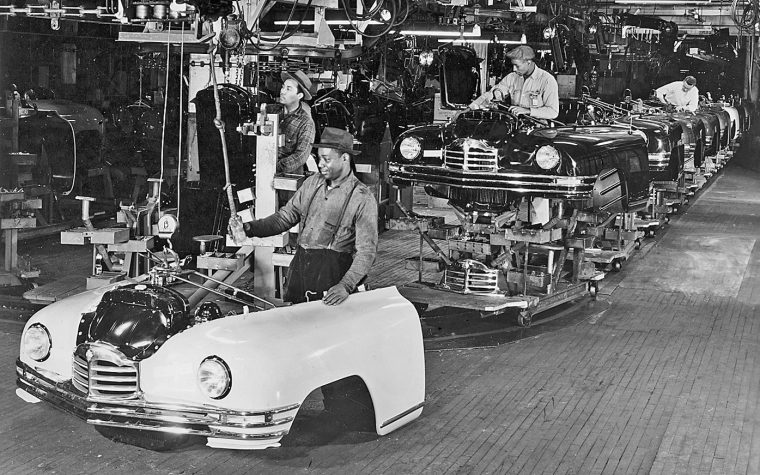 Workers on the front end assembly line for the 1948 to '49 Packard Eight 22nd Series cars.